Shapes in the Fog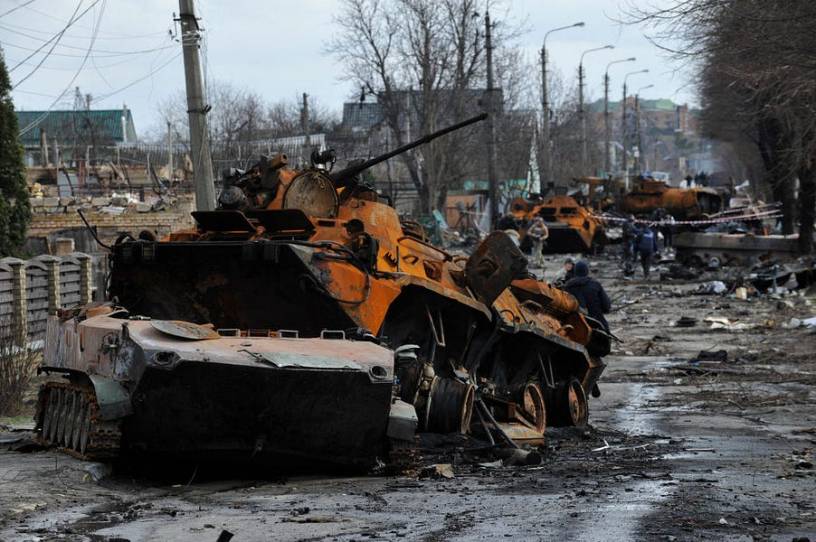 More than two centuries from the writing, Carl von Clausewitz's On War remains the most certain guide to humanity's most uncertain endeavor. Its salience has only been underscored by Russia's renewed invasion of Ukraine. The war has seemed to defy predicted expectations, reminding us of the great Prussian's observation that immeasurable moral elements can be more powerful than material calculations.
Yet in the realm of uncertainty and the interplay of factors that create the famous "fog of war"—of what Clausewitz preferred to call "friction," to emphasize the role of human agency in contributing to the confusions—the Ukraine war has revealed some fuzzy but definite shapes. Ukraine, led by the unlikely but inspirational figure of Volodymyr Zelensky, has all but permanently secured its independence from Russia, as the repulse of the Russian assault on Kyiv demonstrated.
Denied this original strategic objective, and with their already-underperforming forces devastated, the Russians shifted their military operational focus eastward to the Donbas and southward to Mariupol and the rickety "land bridge" running east along the coast from Crimea. But, like the original invasion, this campaign has faltered from indecisive design, faulty planning, and insufficient and still-incompetent forces. Two weeks into the "Battle of the Donbas," Russian attacks have ground to a standstill while what were initially local Ukrainian counterattacks have snowballed into something like a comprehensive counteroffensive thrust. It is still unlikely that the Ukrainians can deliver a war-winning blow, but they can shape the conflict toward that end. At the same time, a Ukrainian victory in the Donbas will create new strategic risks for Kyiv.
Let's begin with a summary of the Donbas theater over the last several weeks. Upon withdrawing northward from Kyiv, Vladimir Putin gave his troops the shortest of pauses to lick their many wounds while calling up a small number of reinforcements. (At this point, as the astute analysts at the Institute for the Study of War have noted, counting the number of Russian "battalion tactical group" units became a near-useless metric; these were understrength formations to begin with, and many of them had been roughed up by the Ukrainians.) At the same time, Russian forces were heavily engaged in trying to reduce the Azovstal strongpoint in Mariupol—which, at this writing, they have not completed—and were still engaged, as they have been since 2014, along the "line of contact" in the eastern Donbas. The Russians never generated sufficient force to pursue so many avenues of attack and, after the failure before Kyiv and Kharkiv, had quite limited options for further maneuvering.