The Cool Kids Are Wrong About TikTok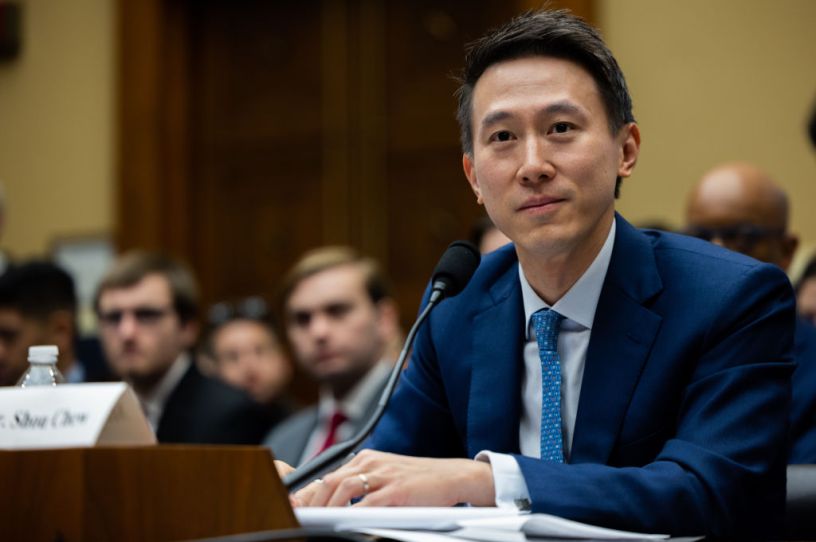 TikTok CEO Shou Zi Chew listens to questions from U.S. representatives during his testimony at a congressional hearing on TikTok in Washington, D.C., on March 23rd, 2023. (Photo by Nathan Posner/Anadolu Agency/Getty Images)
In a remarkable display of bipartisanship, Congress went to war with the social media app TikTok last week. The House Energy and Commerce Committee grilled TikTok CEO Shou Zi Chew about its independence—or lack thereof—from the Chinese Communist Party.
The five-hour-long hearing was contentious. Chew did his best to dodge loaded questions about alleged spying on U.S. users by TikTok and its China-based parent company ByteDance. The questioning also delved into Chinese persecution of Uyghurs and whether the Chinese Communist Party could weaponize its access to massive amounts of data generated by the 150 million Americans who use TikTok.
Outside the hearing room, TikTok's lobbying efforts were somewhat more successful. TikTok "influencers" flooded the halls, the press, and of course TikTok feeds, with scorn about how out of touch American political leaders are. "This is so embarrassing," one user wrote in a caption to a clip that garnered more than 10 million views. "I swear to god we need to get competent and younger people in office."
"Congress is kinda lame, TikTok-verse decides," read a Politico headline.