The Dispatch Meet and Greet in Washington, D.C.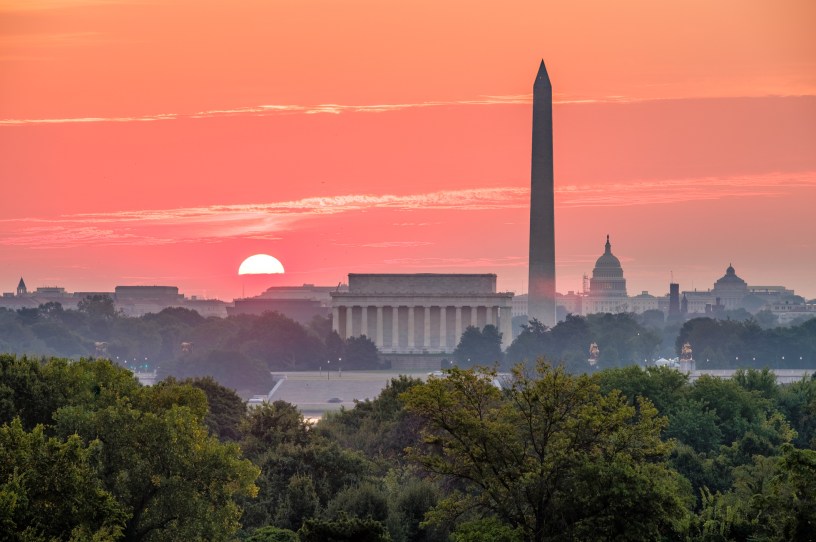 Sunrise over Washington, D.C. (via Getty Images)
Join Steve, lots of Dispatch staff members, and fellow members of The Dispatch community at Franklin Hall in Washington, D.C., for an informal meet-and-greet gathering on October 19 at 6 p.m. ET. You can expect plenty of casual socializing before and after the programming: a one-hour Q&A session with Steve and staff members of The Dispatch. They'll talk about the news of the day and give an update on all things Dispatch, so be sure to bring your questions! Plus, we'll be covering beer and wine for the first hour.
We hold these regional events for two reasons. First and foremost: to meet and thank the people who pay our salaries and make The Dispatch's journalism possible. But we want to expand The Dispatch community, too, so we strongly encourage you to invite non-members who might be interested in what we're doing.
We're thrilled that our Dispatch community has grown as quickly as it has, but our ability to expand the scope of the important work we're doing depends, in part, on building that community further. And in this fraught political moment where news consumers don't know whom to trust, we've found that recommendations from friends and family still go a long way. Don't worry, this will be a low-pressure affair—no what-will-it-take-to-get-you-into-this-membership-today sales pitches from us. We'll simply offer special three-month free trials for anyone who attends as the guest of a member.
We look forward to seeing many of you in Washington for great conversation and a drink or two—on us! Registration information can be found below.