The Feds' Family Planning Program, Explained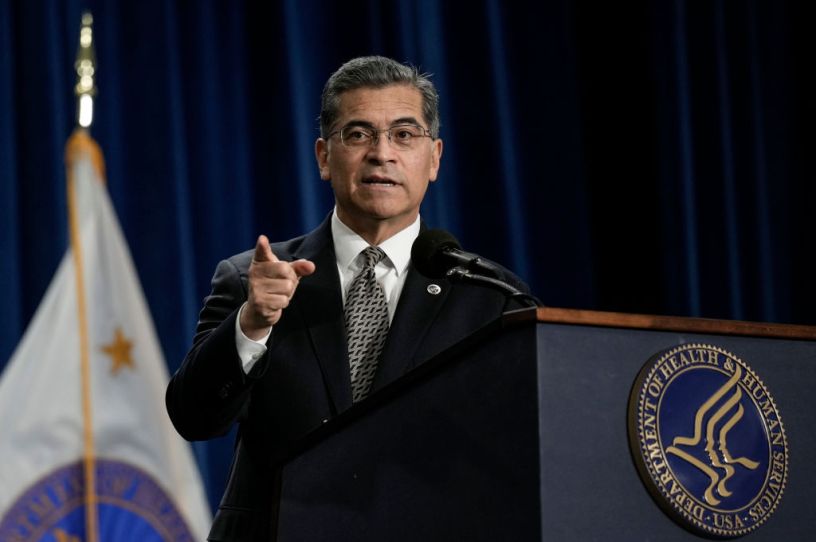 Secretary of the Department of Health and Human Services Xavier Becerra speaks during a news conference. (Photo by Drew Angerer/Getty Images)
President Joe Biden signed a new executive order last month to increase access to contraception and family planning services in a move coinciding with the one-year anniversary of the Supreme Court's Dobbs abortion decision.
Its overall effect on public policy remains unclear, but the new executive order is part of a larger political tug-of-war over the only federal family planning program: Title X. The fight has escalated in recent years, with far-reaching implications for both contraception and abortion. Meanwhile, new research suggests that tweaks to the program's cost-sharing scheme could dramatically reduce the abortion rate and save federal and state governments money—but only if Congress and the president both get on board.
What is Title X?
"It is my view that no American woman should be denied access to family planning assistance because of her economic condition," President Richard Nixon wrote to Congress in 1969.