The Gaps Between the Law and Artificial Intelligence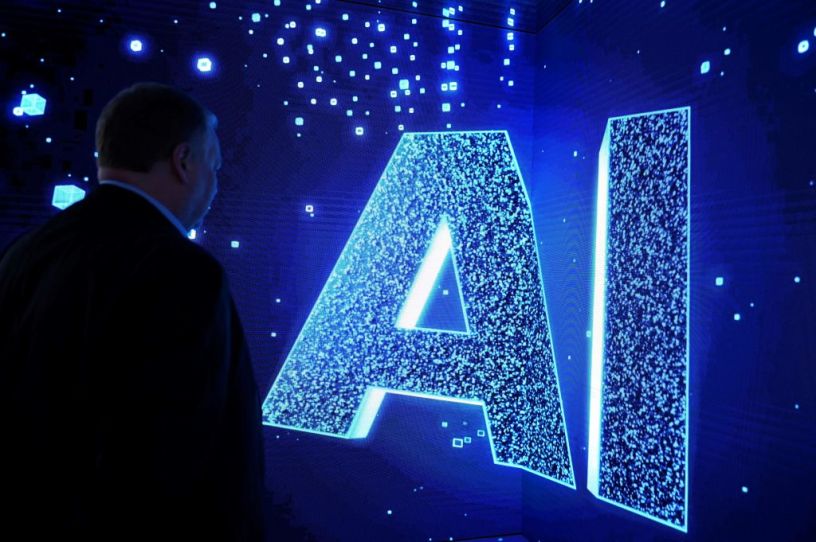 A visitor watches an animated screen at the Mobile World Congress, the telecom industry's biggest annual gathering, in Barcelona. (Photo by JOSEP LAGO/AFP via Getty Images)
Artificial intelligence has rocketed to the fore of American consciousness in the past few months, thanks to the launches of generative AI programs like ChatGPT and Midjourney. But as AI use has grown, so have the regulatory questions around it.
The Senate Homeland Security and Governmental Affairs Committee is holding a hearing Wednesday to address some of these questions. But the lack of AI-specific policy has already started to play out in the legal arena.
Last month, for example, the U.S. Copyright Office rejected an attempt to copyright an AI-generated piece of art because it lacked the "human authorship" necessary for protection. The copyright request was filed on behalf of an AI program, and while a human seeking copyright protection for a work generated through AI might have a different result, the review board noted that copyright law does not outline rules for non-human authorship. But AI will almost certainly play a bigger role in content production in the future, which will spur more such requests.
Similar questions abound in other areas, including self-driving cars and liability laws, as well as AI voice cloning and deepfake software that raise questions about what rights individuals have to their likenesses. In foreign policy, lawmakers will have to determine how best to navigate the minefield of American businesses providing AI research and tech to states unfriendly to the American interests.