The Price of Putin's War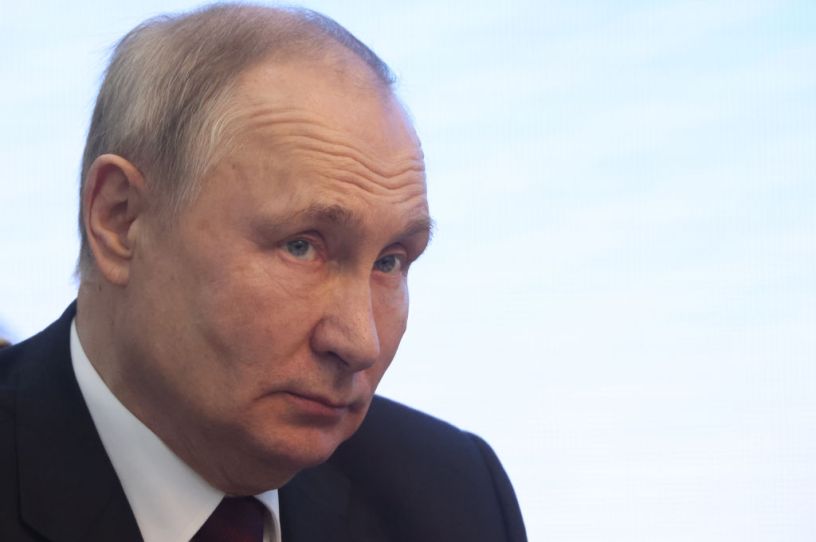 Vladimir Putin. (Photo by Contributor/Getty Images.)
With Turkish and Iranian drones raining death and destruction on the opposite sides of the war in Ukraine, it may be the right time to review Vladimir Putin's agenda and tactics in the Middle East. A better understanding of the sizable and growing impact the war is having on Russia's posture toward the Middle East will inform what the United States might expect in this critical region in the future.
Putin's Middle East agenda has been of a piece with his overarching goal. From his first day in the Kremlin nearly 23 years ago, he committed to the recovery of the political, economic, and geostrategic assets lost in the Soviet Union's demise.
Putin's strategy closely followed the Soviet Union's three key priorities. The first was the attainment of superpowership, which the perennial Soviet Foreign Minister Andrei Gromyko defined as the situation in which "not a single problem of any significance" could be "solved without the Soviet Union or against its wishes."
The second objective was to cut America down to size: to push and pull wherever possible to reduce Washington's sway throughout the world, to defeat its allies and to help its foes. Putin's update of this aim was to help thwart or, better yet, crush pro-democracy "color revolutions," since in his mind every one of them was a plot by the U.S.-led West. He has succeeded in Syria but has failed, twice, in Ukraine. The tragic consequences of those failures are with us today.
Get every newsletter and all of The Dispatch. Support quality, fact-based journalism.
Get Started
ALREADY HAVE AN ACCOUNT? SIGN IN