The Rise of Xi Jinping's China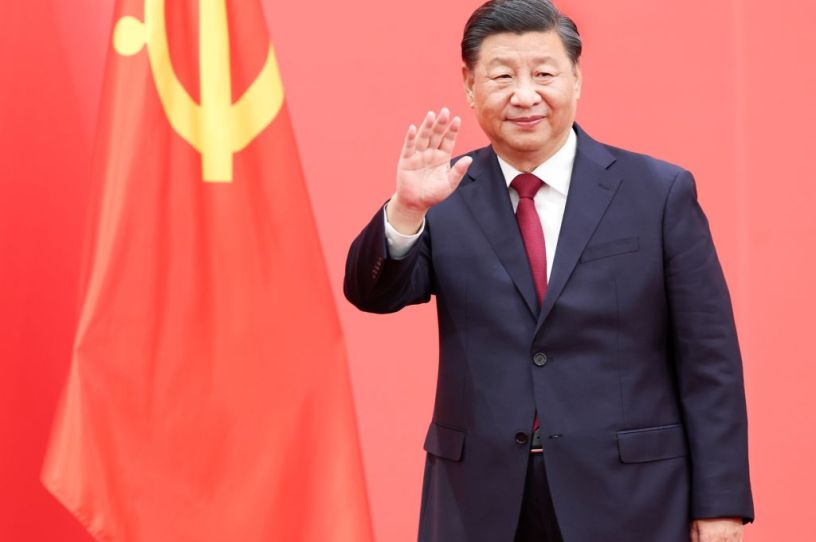 Xi Jinping waves to journalists at the Great Hall of the People in Beijing, on Oct. 23, 2022. (Photo by Pang Xinglei/Xinhua via Getty Images)
The Chinese Communist Party's hardening repression at home and expanding influence abroad have brought the Washington-Beijing relationship to a modern nadir—increasing the risk of dangerous and destructive conflict. Current Chinese President Xi Jinping is the central driver of eroding relations, yet some of China's problematic behavior precedes his rise a decade ago, as evidenced in the new book Hand-Off: The Foreign Policy George W. Bush Passed to Barack Obama.
Edited by former National Security Adviser Stephen J. Hadley, the volume compiles once-classified transition memoranda prepared by the outgoing Bush administration in 2008. Despite being prepared by outgoing administration officials 15 years ago, the documents shed a light on the concerning trajectory an emergent China has now taken.
Hadley expanded on the theme in an interview, edited for length and clarity.
The transition documents note concerns that China might overtake the U.S. as the world's largest economy. Given China's recently slowing economic growth, should this still be an immediate concern?