The Roberts Court at the Crossroads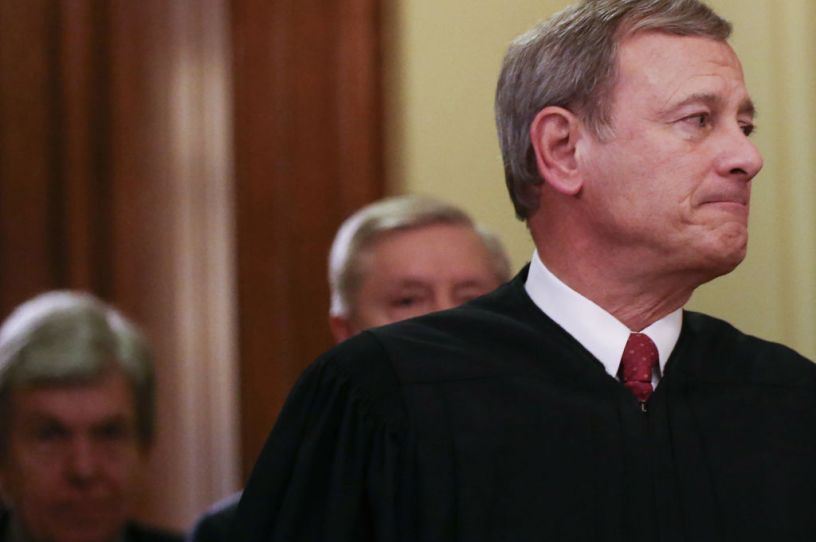 Supreme Court Chief Justice John Roberts departs from the Senate chamber on February 5, 2020 in Washington, DC. (Photo by Mario Tama/Getty Images)
Amid all the debates over the Supreme Court's year-end decisions, we should take a step back to recognize that the court's term was a turning point—the end of one era and the still-early moments of another.
The affirmative action cases reflect the end of one era. Applying constitutional textualism, the court resolved one of the central constitutional debates of the last 40 years: the use of race in university admissions. Like last year's Dobbs decision renouncing the Roe v. Wade precedent, the Students for Fair Admissions cases culminated one of the conservative legal movement's formative issues.
Other cases exemplify the next era. From student loan cancellation to immigration, the court grappled with issues that are increasingly important in new chapters of constitutional litigation: the power of presidents to make sweeping new legal changes, the power of states to litigate against them, and more.
Along those lines, and beginning with the newer questions, here are four key themes from the court's major cases.
You're out of free articles
Create an account to unlock 1 more articles