The Truth About a Viral Ted Cruz Quote About Christian Voters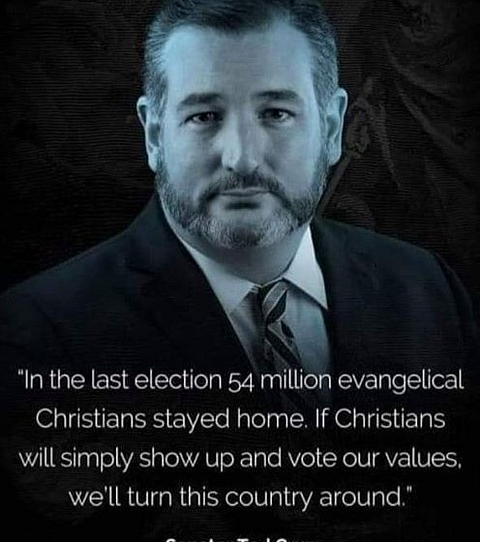 An image of Sen. Ted Cruz with a quote attributed to him has gone viral on social media in the past few days. The quote reads: "In the last election 54 million evangelical Christians stayed home. If Christians will simply show up and vote our values we'll turn this country around." On Facebook alone, the image has been viewed nearly 7 million times.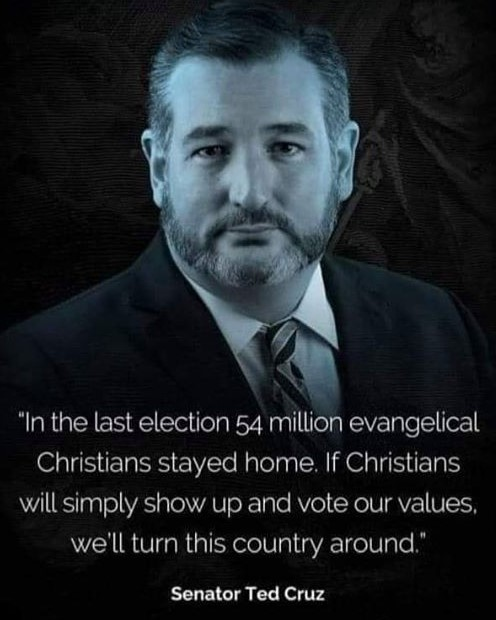 The quote is a real one, but it isn't a recent one—Cruz said those words in an interview with The Brody File, a show on the Christian Broadcasting Network on July 21, 2015, and made similarcomments about evangelical turnout in the 2012 election in the months leading up to the Republican primary elections in 2015. The accuracy of Cruz's claim was met with some skepticism in 2015, with one Intelligencer article pointing out that some number of Evangelicals in America stayed home because they aren't old enough to vote.