The White House's Israeli Embrace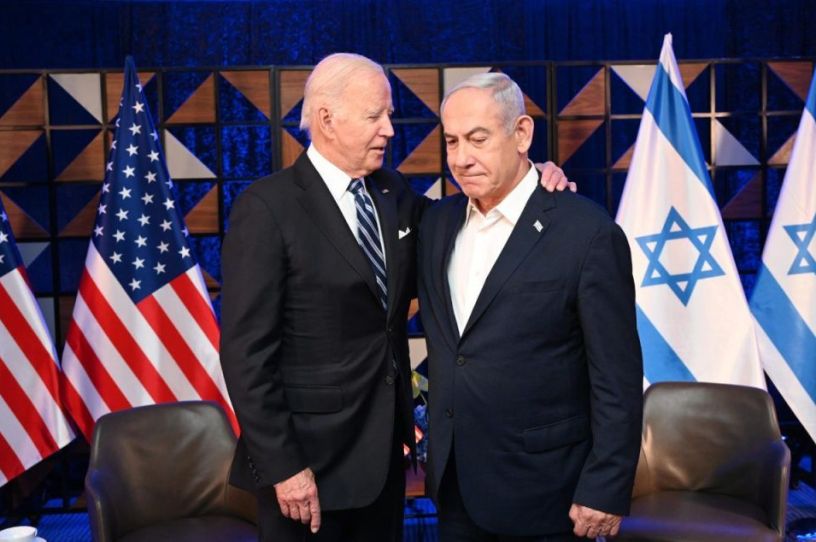 President Joe Biden and Israeli Prime Minister Benjamin Netanyahu meet in Tel Aviv on October 18, 2023. (Photo by GPO/ Handout/Anadolu via Getty Images)
President Joe Biden's commitment to Israel was tested on the eve of his visit to Israel Wednesday. Hours prior to his arrival, a blast shook a hospital in Gaza. Hundreds were initially reported dead.
Hamas officials blamed the explosion on an Israeli airstrike—a narrative quickly reported by major news outlets across the world. Rioting swept the Middle East as demonstrators took to U.S. and Israeli embassies and consulates in Lebanon, Jordan, Turkey, and elsewhere to oppose the alleged Israeli war crime. In his own apparent protest, Jordanian King Abdullah II canceled a four-way summit with Biden and the leaders of Egypt and the Palestinian Authority that had been scheduled for Wednesday.
But the Biden administration wasn't as quick to assign blame. After landing in Israel as planned, the president publicly confirmed the assessment of Israeli officials and independent researchers: The blast had likely been caused by a stray rocket launched by Islamic Jihad, a Gaza-based terrorist group.
It's just the latest example of the continuing trend since Hamas terrorists massacred Israelis civilians on October 7: the Biden administration's continuing, steadfast support for the United States' longtime regional ally.
You're out of free articles
Create an account to unlock 1 more articles