Tim Ryan Keeping the Pressure on J.D. Vance in Ohio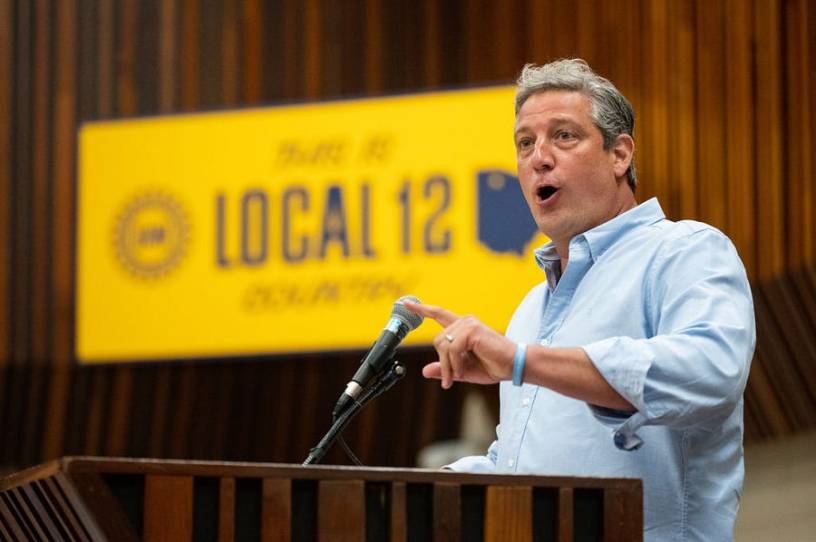 CLEVELAND, Ohio—It's August, when campaigns often slip into a summer lull after hard-fought primaries. But there's been no break for U.S. Rep. Tim Ryan. He's flown back to the Buckeye State every chance he gets as he campaigns against Hillbilly Elegy author J.D. Vance for Ohio's open Senate seat. He's toured steel and auto manufacturing plants, sipped locally sourced craft spirits at a Toledo distillery, and over the weekend, power-walked his way through a 5K to raise awareness for black men's health care, introducing himself to attendees along the route.
So far, it's paying off: Over the summer Ryan's campaign released an internal poll showing him 3 points ahead of Vance in the bid to fill retiring Republican Sen. Rob Portman's seat.
"You know, we're running a strong campaign," Ryan told The Dispatch. "And they're scared s—less."
Recent polling does show Vance in first. A new Emerson College poll finds him ahead by 3 percentage points. And a poll by the Trafalgar Group on Monday shows Vance leading 49.5 percent to Ryan's 44.9 percent.