Trump's Rebellion Against Reality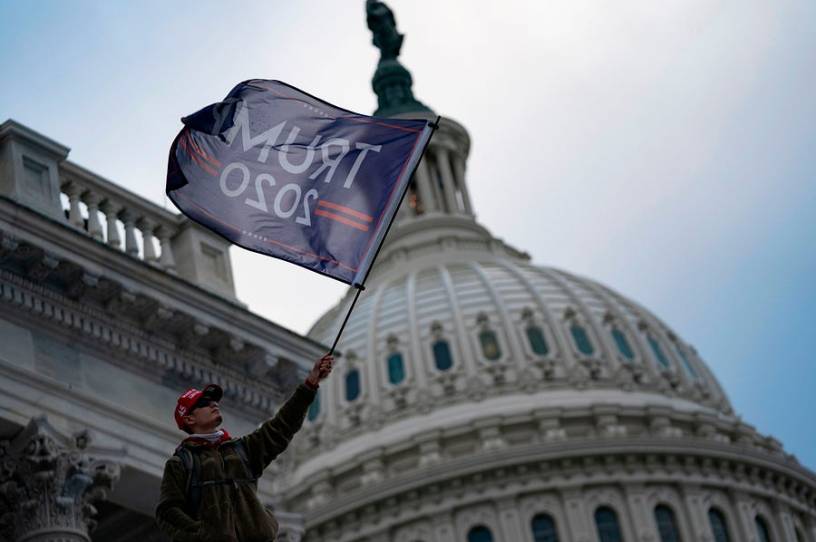 The United States Capitol Building opened its doors in November of 1800 to house the very same institution it still houses today—the bicameral U.S. Congress created by our Constitution. No other advanced society can claim that level of political stability over the course of that 220-year period. The arrangement of powers in even the exceptionally steady British regime has gone through dramatic transformations unlike anything we have experienced in America over this time, and most other relatively stable societies (like the nations of Western Europe, Russia, China, Japan, and others) have gone through several fundamental changes of government through conquest, revolution, or political upheaval. 
We Americans sometimes still think of ourselves as a young nation, but our political institutions are among the most established in the world. We are stable. And to me the Capitol, with its majestic dome and marble columns, has always seemed somehow to speak of our stability. 
But what's required for political stability? The answer offered by our Constitution is something like the capacity for keeping our balance in the face of changing circumstances. Its way of doing this can sometimes seem mechanical. Our system of government creates an interlocking array of institutions and powers that takes some of the foibles and limits of human nature for granted, sets ambition to counteract ambition, and seeks to avoid dangerous excesses in any direction. As James Madison put it in one particularly Machiavellian passage of Federalist 51, the aim is something like a "policy of supplying, by opposite and rival interests, the defect of better motives."
But that is hardly the end of the story, as Madison himself soon made clear. "As there is a degree of depravity in mankind which requires a certain degree of circumspection and distrust," he wrote in Federalist 55, "so there are other qualities in human nature which justify a certain portion of esteem and confidence. Republican government presupposes the existence of these qualities in a higher degree than any other form."
Get every newsletter and all of The Dispatch. Support quality, fact-based journalism.
Get Started
ALREADY HAVE AN ACCOUNT? SIGN IN