Turkish Demands Over Kurdish Refugees Are Threatening Sweden's NATO Accession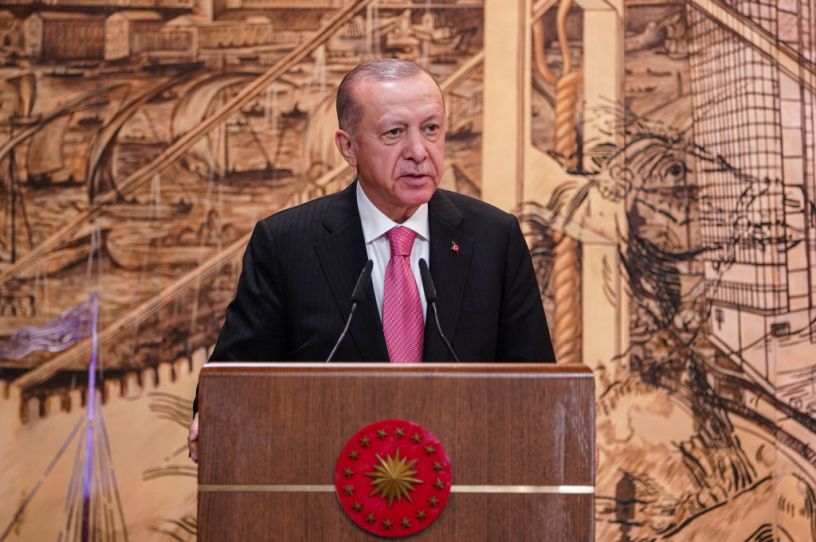 Turkish President Recep Tayyip Erdoğan.(Photo. by Cem Tekkesinoglu/dia image/Getty Images.)
When Russian troops stormed into Ukraine last February, the reverberations extended far beyond Ukraine's borders. In my home country of Sweden, the previous self-evident truth that we should always remain neutral was shaken to the core. Sweden officially abandoned neutrality and applied to join NATO in May along with Finland, having been assured of a quick and easy application process. And then, everything went horribly wrong.
Turkey has issued a number of demands in return for a yes vote, and it's holding up the process. Sweden is home to a Kurdish minority numbering 100,000, made up mostly of refugees who have fled Turkish persecution. Several Kurdish politicians hold prominent positions in the Swedish parliament. And Sweden has largely been friendly to the Kurdish cause in the Middle East, though its support has not been nearly as significant as Turkey alleges.
In fact, Sweden classified the Kurdistan Workers' Party (PKK) as a terrorist group in 1984—the first country to do so after Turkey—and the PKK were considered prime suspects when then-Prime Minister Olof Palme was assassinated two years later (though no PKK member was ultimately charged). The Kurdish People's Defense Units (YPG), vital in defeating ISIS, has not been classified as a terrorist group by Sweden nor for that matter the U.S., but Sweden has never aided the YPG nor the Kurdish Democratic Union (PYD).
What Sweden has done, however, is to grant asylum to a number of Turkish (mainly Kurdish) political dissidents. Other countries have been more hesitant to pick a fight with Turkish President Recep Tayyip Erdoğan by granting asylum to his critics. Sweden, which never anticipated joining NATO and hence needing Turkey's approval, has taken a different approach. Turkey initially demanded that 73 individuals be deported to Turkey to face trial and all-but-certain imprisonment, but this list has now grown to 130 names after an anti- Erdoğan protest in Stockholm last week involving an effigy of Erdoğan, hanged upside down mimicking the way Italian dictator Benito Mussolini was executed. The Kurdish group behind the action said that they wanted to remind Erdoğan of the fate that often befalls dictators, and tell him to "Take this opportunity to resign, and you won't end up upside-down in the Taksim square." The Swedish government condemned the protest, but at the same time emphasized that nothing the protesters did was illegal.
Get every newsletter and all of The Dispatch. Support quality, fact-based journalism.
Get Started
ALREADY HAVE AN ACCOUNT? SIGN IN