What Chesa Boudin's Recall Says About Criminal Justice Reform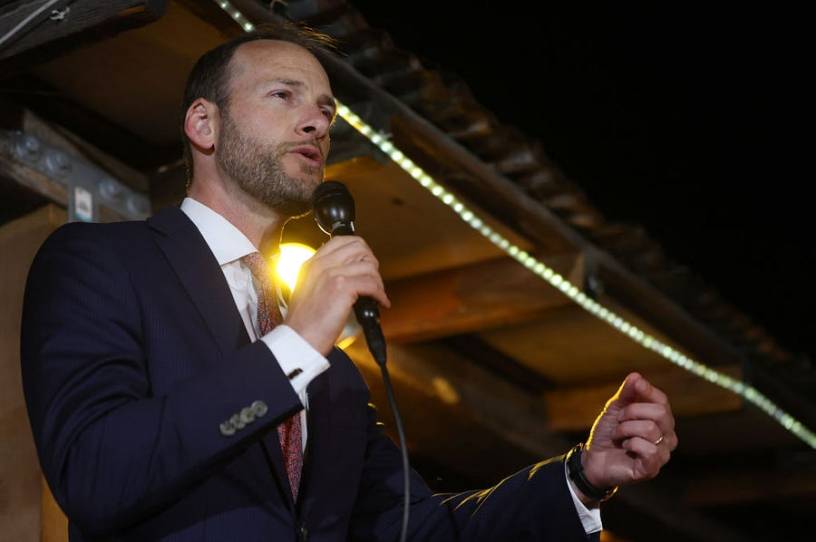 Chesa Boudin's victory in San Francisco's 2019 district attorney's election seemed to signal momentum for the "progressive prosecutor movement" nationwide. His unusual life story (he was a Rhodes Scholar raised by members of the Weather Underground), connections to the national criminal-justice reform movement, and an endorsement from Bernie Sanders put the race in the national spotlight. Even better for a politician running in deep-blue San Francisco, he drew criticism from then-Attorney General Bill Barr. 
But just two years after assuming office, Boudin is out after being recalled Tuesday. The ballot measure calling for his recall, Proposition H, passed by 20 percent. His defeat speaks not only to a growing, well publicized backlash against the "progressive prosecutor" movement, but also to the increasingly important role Asian American voters play in urban politics.
It's worth noting, though, that claims of a progressive shift in public opinion were probably always exaggerated. Boudin won a tightly contested election by less than 3,000 votes, and because of San Francisco's unusual "instant runoff" elections, won with only 36 percent of first-choice votes. Boudin's victory was not only close but also occurred in a low-turnout off year, which usually advantages progressive candidates in urban areas. 
Support for criminal justice reform, then, may be shallower than opinion polls indicate. In an interview with The Dispatch, Rafael A. Mangual, a criminal-justice policy expert at the Manhattan Institute, noted that most voters tend to be in favor of criminal-justice reform in a general sense, but reject many specific policies associated with the progressive prosecutor movement. For example, in a 2016 Vox/Morning Consult opinion poll, 52 percent of voters said that they supported reducing the number of people in prison, but when asked about reducing prison sentences for violent offenders (the majority of incarcerated individuals in the American prison system) only about a third answered in the affirmative; another question that asked about reducing sentences for "crime in general" received even lower support at 24 percent.