What 'Rich Men North of Richmond' Gets Right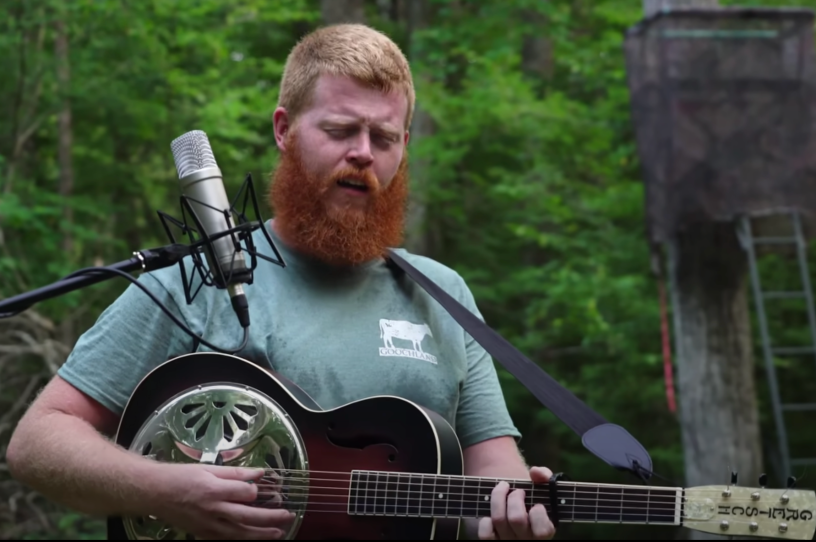 Oliver Anthony performing "Rich Men North of Richmond." (Picture via YouTube)
Country music has long been the poetic voice of rural America, highlighting its history, joys, and, all too often, its heartache. Oliver Anthony's recent breakthrough hit "Rich Men North of Richmond" tries to fit into this canon, and to express both the resentment and despair that has gripped much of the country's rural populace. Urbanites may sneer at its reversed form of snobbery and clearly right-wing lyrics, but they would do well to notice a deep geographic divide the song lays bare.
Some recent country songs have managed to reflect—whether intentionally or not—different facets of rural America. Jason Aldean's "Try That In A Small Town" exposes rural America's sometimes nativist tendencies. Tyler Childers' "In Your Love" presents Appalachia's often obscured—but nonetheless present—gay community.
In that vein, Anthony's song tries to convey the life of the white working class. The songwriter clearly thinks that such an existence is both hard and largely unfulfilling, not the least because wealthy and out-of-touch elites (the song's eponymous "rich men north of Richmond") are robbing the hardworking laborer of his money to provide for the lazy, indolent, and purposefully jobless. As if that were not enough, the same "rich men" peer into and control every aspect of his life.
This is not a complicated narrative, and much of it is pure fancy. Anthony's understanding of our welfare system ("Well God, if you're 5-foot-3 and you're 300 pounds, taxes ought not to pay for your bags of fudge rounds) is simplistic. His assessment of foreign affairs ("I wish politicians would look out for miners, and not just minors on an island somewhere") is superficial.