Where Do NeverTrump Voters Stand Four Years Later?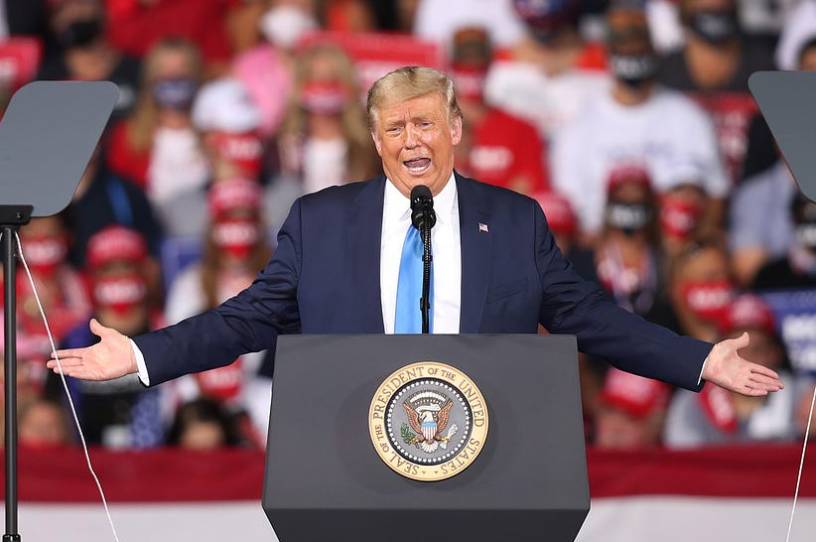 To be a lifelong conservative unable to hop aboard the Trump Train is to be one of the loneliest people in politics. Sure, NeverTrump Republicans continue to punch above their weight class on newspaper mastheads and cable TV. But, chided by Trump and his supporters as "human scum" on the right and discarded when no longer politically expedient on the left, many anti-Trump conservatives have spent the past four years adrift, navigating through both increasingly awkward interpersonal relationships and a reassessment of their own beliefs.
"My policy views haven't changed in decades," said Mike Bates, an Illinois man who once served as a township chairman of Citizens for Reagan and wrote 20 years worth of weekly conservative columns for the local newspaper. "But I've lost a number of friends over Trump. … Now I'm a RINO. Or a Marxist. Or nuts. Or some combo."
"I grew up listening to Rush Limbaugh in the car with my dad. We owned a lot of God Bless America paraphernalia," wrote Shane Benjamson of Washington state. He said Trump's election "blew up" the assumed connection in his head between his pro-life Christian beliefs and the Republican party. "I have spent the last four years re-evaluating my own relationship between my faith and politics. Disentangling the two, I guess you would say. Better late than never. Much of my family cannot disentangle them. They are married together."
I've spent the past several weeks emailing with more than 300 conservatives who—like Mike and Shane—voted in 2016 for either Gary Johnson, the Libertarian party's nominee, or Evan McMullin, the former CIA officer and House Republican staffer who mounted an independent bid for the White House. These Americans live everywhere from Alabama to Massachusetts, Texas to California; they're lawyers, military members, insurance agents, and schoolteachers; their ages range from mid-20s to 83. But they are united in their belief that, four years ago, both Donald Trump and Hillary Clinton were unfit for the presidency.