Why Are Eggs So Expensive?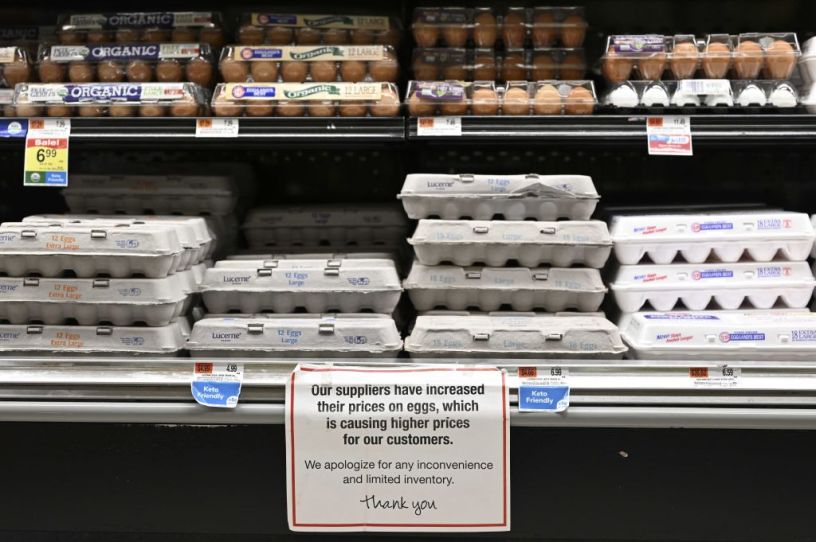 A note apologizing to customers for egg price increases in a New York grocery store. (Photo by Fatih Aktas/Anadolu Agency via Getty Images)
Paying $7 for a dozen eggs pushed JoJo Dodd over the edge. The 30-year-old Californian recently bought three hens on Craigslist. Sharing a cramped backyard with Dodd's dog, the trio of chickens now produce about an egg a day each, saving Dodd some $50 per month, minus the cost of feed.
In December 2021, consumers paid an average of $1.78 for a dozen eggs. A year later, the average price reached $4.25—a whopping 138 percent increase from the year prior, according to the Bureau of Labor Statistics. In some parts of the country, 12 eggs cost as much as $9.73, according to grocery delivery company Instacart.
What's behind the sticker shock?
The bird flu