Will Biden Seize His Middle East Moment?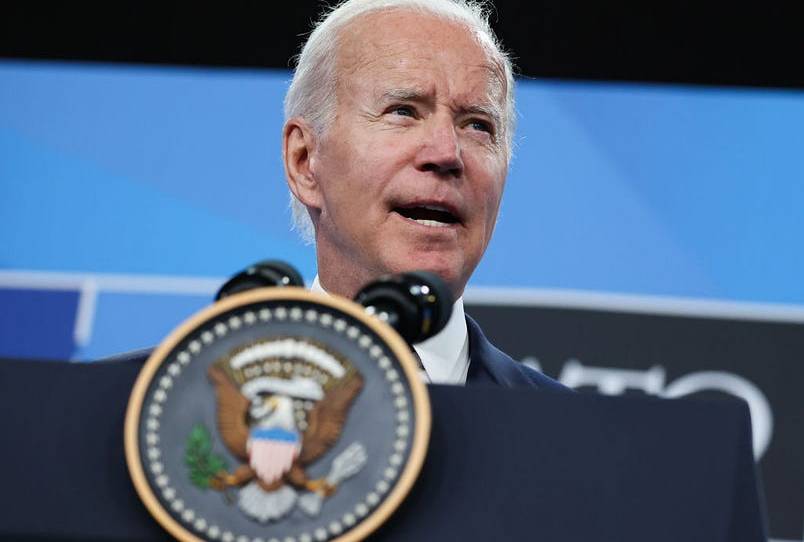 In the case of President Joe Biden's Middle East policy, it turns out that it is better to be lucky than good. Despite the fact that his major policy initiatives in the region have largely come to naught, the geopolitical stars have nevertheless aligned to give Biden what may be an unprecedented opportunity to strengthen collective security when he travels to the Middle East next month—one that his predecessors could have only dreamed of.
Whether Biden can take advantage is an open question. His instincts toward the region have been off from the start. He pursued a policy of open-ended negotiations and accommodation with the anti-American regime in Iran to try to entice it back into the 2015 nuclear deal known as the Joint Comprehensive Plan of Action. Iran repaid Biden's goodwill by using the talks as cover to further escalate its nuclear program and regional aggression, putting it closer to developing a nuclear bomb than at any point in its history.
Meanwhile, with pro-American Saudi Arabia, Iran's main counterweight in the Persian Gulf, Biden openly sought to downgrade relations to punish the Arab world's most influential state and its de facto ruler, Crown Prince Mohammed bin Salman (known as MBS), for his multitude of sins—from his engagement in the civil war in Yemen to the horrific murder of U.S.-based journalist, Jamal Khashoggi, all no doubt made infinitely worse for Biden and his Democratic base by MBS's excessively cozy relationship with the much-despised Trump administration.
Operation Ostracize MBS turned out to be no more productive for advancing U.S. interests than Biden's Iran policy, culminating in the shocking spectacle of a Saudi leader refusing to even take Biden's phone call in the run-up to Russia's invasion of Ukraine. In the face of the greatest challenge to the U.S.-led rules-based international order since World War II, a country whose security has been totally reliant on U.S. power for eight decades felt so aggrieved that it answered an American president's desperate plea for help in calming global energy markets by effectively telling him to go pound sand.