Will George Santos Face Any Consequences?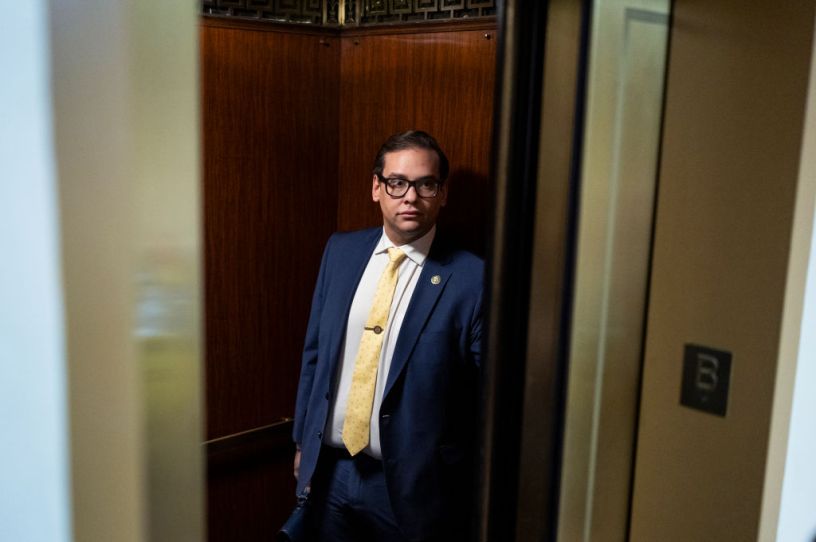 Rep. George Santos is seen in the U.S. Capitol on Thursday, January 12, 2023. (Tom Williams/CQ-Roll Call/Getty Images.)
New York Rep. George Santos continues to rebuff calls to resign from dozens of lawmakers—including prominent Republicans from his state and district—as his flurry of scandals continues to grow.
The freshman lawmaker is currently under criminal investigation and could face a variety of penalties from Congress, but whether fellow Republicans have the political will to punish Santos on their own remains to be seen.
Should his House colleagues choose to pursue them, Santos could face three main disciplinary actions in that chamber: expulsion, censure, and reprimand. Those would likely come from a recommendation from the House Ethics Committee. The panel's rules state that "reprimand is appropriate for serious violations, censure is appropriate for more serious violations, and expulsion of a Member … is appropriate for the most serious violations." The Ethics Committee can also sometimes recommend the House levy fines or other "monetary assessments" on a member in connection with these disciplinary actions.
Expulsion