Are Never Trumpers Rooting for Trump Against DeSantis?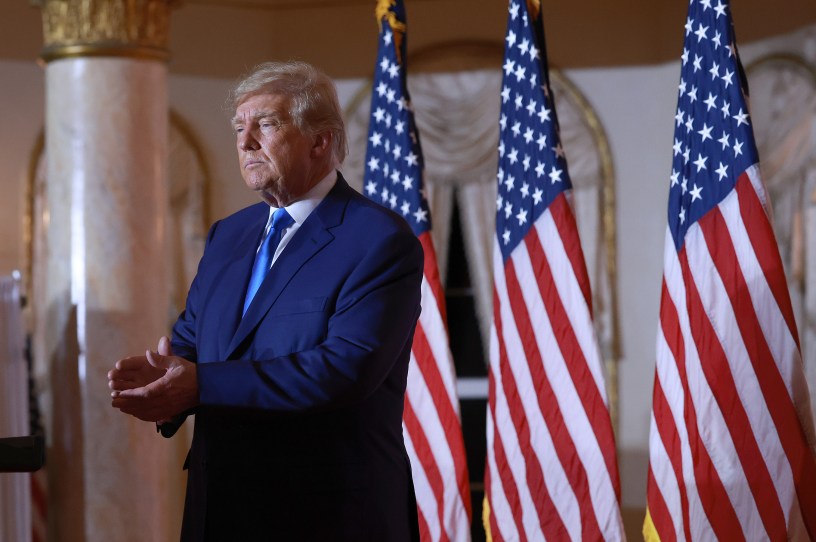 Former President Donald Trump speaks during an election night event at Mar-a-Lago. (Photo by Joe Raedle/Getty Images)
I endorse Ron DeSantis for the 2024 Republican presidential nomination.
He's not my first choice. I tend not to support politicians who abuse state power to discriminate on the basis of political viewpoint. I'd prefer Brian Kemp. Or Glenn Youngkin. Or Chris Sununu. In fact, put the names of a bunch of normie conservative politicians in a hat and draw one at random. I'd rather be governed by that person than by DeSantis.
But I'm a realist. There's only one Republican in the country who stands a plausible chance of defeating Donald Trump. And it ain't Brian Kemp, alas.
Here's my official DeSantis endorsement. I'll vote for him in a primary against Trump. I'll throw him a few bucks to help his campaign. If not for the fact that I'm shy and unsociable, I'd go knock doors for him.