Is Never Trump Forever?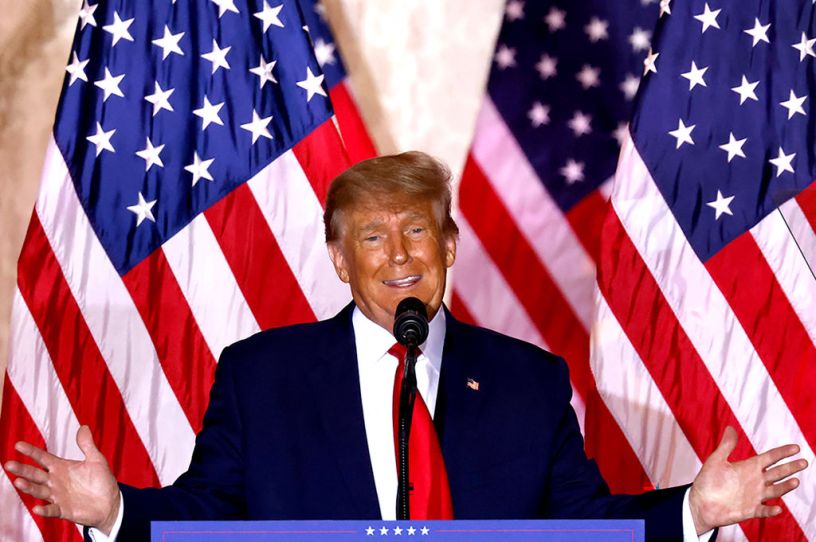 Donald Trump. (Photo by Alon Skuy/AFP/Getty Images.)
One of the sharpest treatments of the Trump era in popular art debuted more than 60 years ago, when Donald Trump was a teenager.
The Twilight Zone could be painfully didactic about politics, particularly authoritarianism, but at its best it was eerie, sly, and unforgettable. This episode was the show at its best, one Rod Serling took pains not to politicize in his opening and closing narration. ("No comment here, no comment at all.") He presented it as a curio, a creepy fantasy that he felt obliged to share but didn't know what to make of. Yet it's the shrewdest commentary on tyranny in the Twilight Zone catalog.
Tell me if this sounds familiar. A vindictive child with superpowers demands that the adults around him indulge his every desire. If they refuse, he can wish them away into oblivion with an unkind thought. That leaves the adults trapped in a hostage crisis without an endgame, where the only way to survive is to keep humoring and flattering the captor they despise while waiting for something to change. Maybe the child will die, maybe he'll mature, maybe he'll get bored and move on to something else in life. But until fate intervenes to liberate them, they're at his mercy.
Imagine a political party being so dysfunctional as to replicate a Twilight Zone plot arc.