The Schism Is Here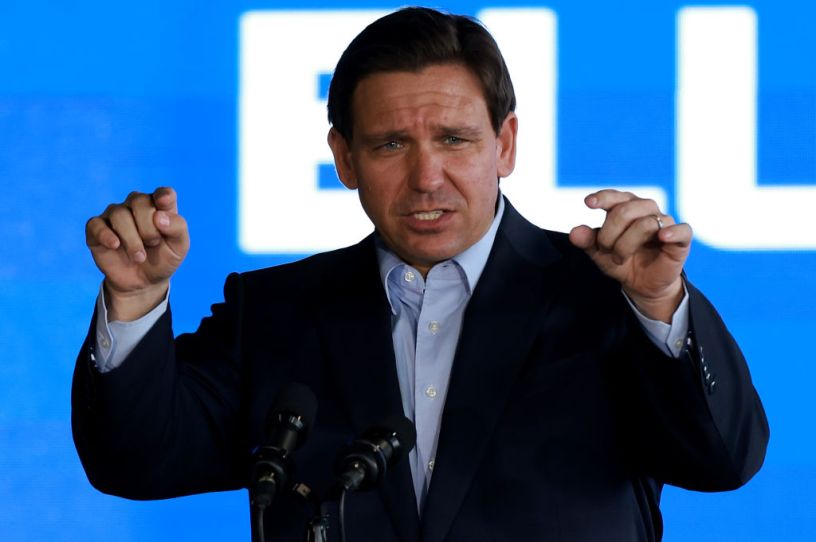 Florida Gov. Ron DeSantis speaks in Pinellas Park, Florida, on March 8. (Photo by Joe Raedle/Getty Images)
What would you get if you asked ChatGPT to craft a Ukraine policy optimized to pander to Tucker Carlson viewers rather than to maximize American interests?
This. You'd get this.
Even if we didn't know already that Ron DeSantis was moving toward the Trumpist position on Ukraine, there was never a doubt he'd end up there. He concluded at some point during the last three years that his path to victory in a national primary requires never giving Trump an opening to call him an establishmentarian. (He can't do anything about his pre-Trump record, unfortunately.) To court voters in the MAGA base and convince them that he's "Trump but electable," he resolved to chase every shiny populist object he sees.