Everything You Think You Know About 'Offshoring' Is (Probably) Wrong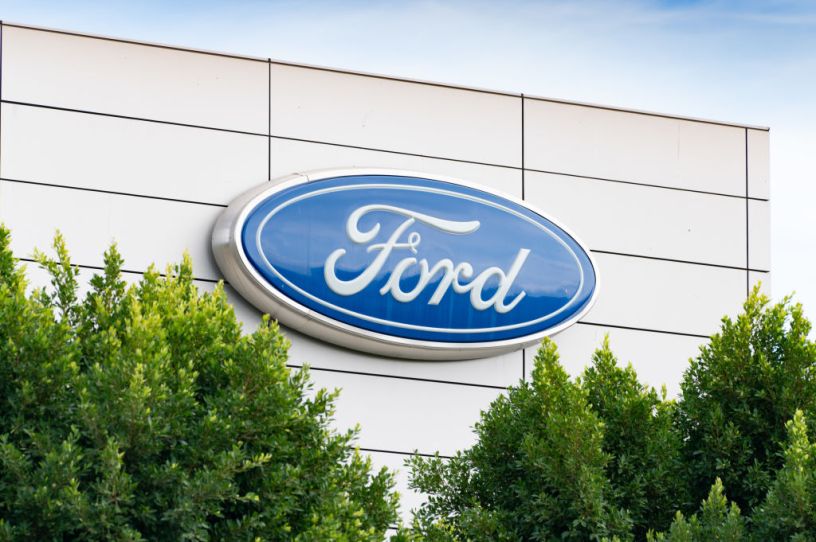 Ford Motor Company Los Angeles regional offices in Irvine, California. (Photo by AaronP/Bauer-Griffin/GC Images)
Dear Capitolisters,
If there's one thing on which almost all Republicans and Democrats have long agreed, it's that "offshoring"—U.S. manufacturers' investment in overseas production facilities—is Bad. It harms our manufacturing base and reduces industrial capacity; it kills jobs; and it undermines innovation—a particularly big problem given the ongoing Tech War (er, Competition) with China. Google around for a quick sec, and you'll find no shortage of op-eds, press releases, and campaign speeches decrying the scourge of offshoring—usually by targeting a specific and recently newsworthy instance (e.g., Carrier in 2016)—and promising a range of policy proposals to discourage or reverse it. Our most recent presidents have, of course, made offshoring and reshoring centerpieces of their campaigns and policy agendas, but plenty of other White House inhabitants and aspirants have done the same.
The trouble with their narrative, however, is that, as shown in a great new paper, it's almost entirely wrong. Instead, efforts to "bring back" overseas manufacturing might actually end up hurting some of the country's biggest and most innovative manufacturing companies—and the American workers who fuel them.
The Realities of Global Manufacturing … and Innovation
A new paper, by Dartmouth economist Teresa Fort, uses a novel dataset of U.S. multinational companies to bust a lot of myths about the relationship between trade, investment, production, and, most importantly of all, innovation. She starts by correcting a common misperception about what "manufacturing" even is—not merely production/transformation, but also pre-production design and innovation and post-production sales, marketing, and distribution—and then divides these manufacturing activities into four quadrants based on where work is undertaken:
Get every newsletter and all of The Dispatch. Support quality, fact-based journalism.
Start Your Free Trial
ALREADY A PAID SUBSCRIBER? SIGN IN