My 'Treason' Charge and the New Right's Governance Fantasy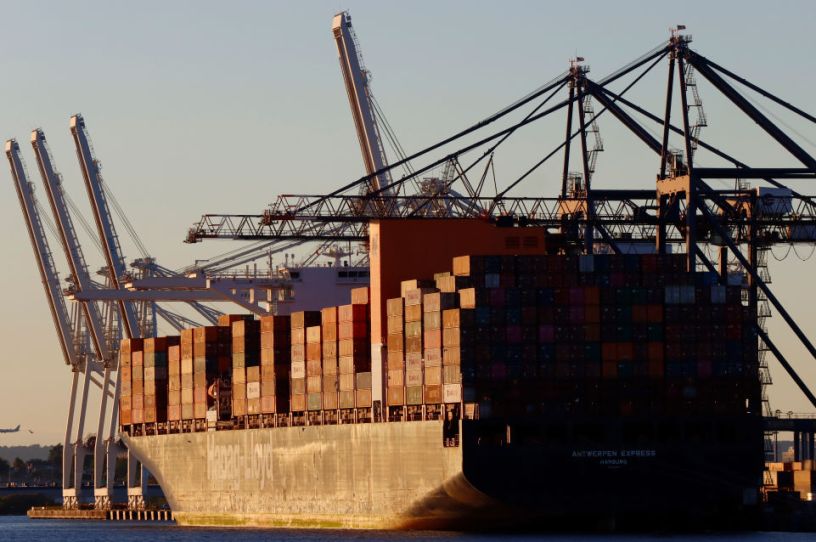 (Photo by Gary Hershorn/Getty Images.)
Dear Capitolisters,
There's been a good bit of writing lately on the "new right"—a catchall term for "national conservatives" and other right-leaning populists who openly reject the Reaganite, limited-government conservatism of my youth for an activist state that would achieve cultural and economic policy aims with ruthless, partisan efficiency. They've held conferences, made speeches, penned widely shared (for better or worse) op-eds, and started several of their own publications. A couple of their avatars might even be elected to the Senate next month. It's quite the current thing, especially among the youths.
As we've discussed, I unsurprisingly have ideological and policy-related concerns about this new right and its pursuit of government power to effectuate (supposedly) conservative ends. Whether it's adherents' views on social policy, Big Tech, trade and immigration, industrial policy, or simply their open embrace of Leviathan (and the once-dreaded "administrative state"), there's plenty for this right-leaning libertarian to contest—and contest it I surely have.
What I haven't really addressed, however, is how some of the practical challenges that a new right Leviathan would almost certainly face are seemingly ignored by its champions. A recent, somewhat-ridiculous event involving yours truly and one of Capitolism's favorite subjects provides an opportunity to do that, and in so doing show why the new right's plan for cultural and economic dominance in America faces serious real-world hurdles.
Get every newsletter and all of The Dispatch. Support quality, fact-based journalism.
Start Your Free Trial
ALREADY A PAID SUBSCRIBER? SIGN IN