Social Policy With a Side of Chips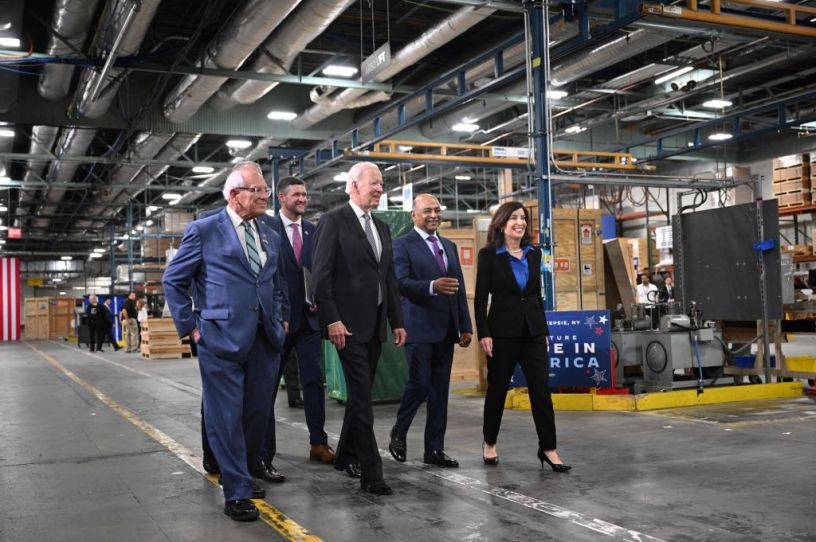 President Joe Biden tours the IBM facility in Poughkeepsie, New York, with IBM CEO Arvand Krishna (second from right) and New York Gov. Kathy Hochul (right) on October 6, 2022. (Photo by Mandel Ngan/AFP/Getty Images)
Dear Capitolisters,
Well, you can't say you weren't warned. For the last several years, my fellow "free market fundamentalists" (LOL) and I patiently tried to explain how politics can distort U.S. industrial policy and create a large and potentially insurmountable chasm between technocratic rhetoric and implementation reality. Even the most well-intentioned and theoretically sound plan, we cautioned, can fall victim to legislative sausage-making, K-Street meddling, bureaucratic capture, and other facets of public choice economics. I thought that recent U.S. electric vehicles subsidies might be the best real world lesson we'd get in this regard, but the just-released Department of Commerce guidelines for federal semiconductor subsidies, as authorized under last year's CHIPS and Science Act, compel me to reopen the textbook once again.
Steelmanning the CHIPS Subsidies
Before we get to that, however, let's recall how we got here. Signed into law last summer, the CHIPS Act provided a suite of financial assistance to semiconductor and semiconductor-related companies operating in the United States. Most prominent among these subsidies, though certainly not the only ones, was $39 billion in grants, loans, or loan guarantees—administered by Commerce—for domestic semiconductor and semiconductor-related manufacturing facilities. Companies can apply for up to $3 billion in grants per project, but the president can authorize even more (and Commerce says there's "no set maximum").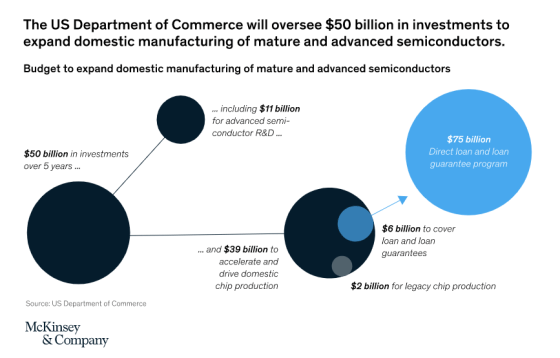 Arguments for these subsidies centered on the cost of building commercial semiconductor facilities—known as fabs—and these plants' importance for the U.S. economy and national security. In particular, we were told repeatedly that the United States' share of global semiconductor production had fallen from 37 percent in 1990 to 10 percent today, with almost all leading-edge chips made in Asia. This shift, moreover, raised major U.S. economic and national security risks and has been driven in large part (again, allegedly) by foreign government subsidies, which have helped make it much cheaper to build and operate fabs in Korea, Taiwan, and China than in the United States. Given these subsidies and modern fabs' extremely high cost, only the U.S. government can provide the capital (tens of billions of dollars) needed to narrow this cost differential and to attract the private investment needed to build, expand, and operate fabs in the United States.