The Midterm Elections and the Things We Tell Ourselves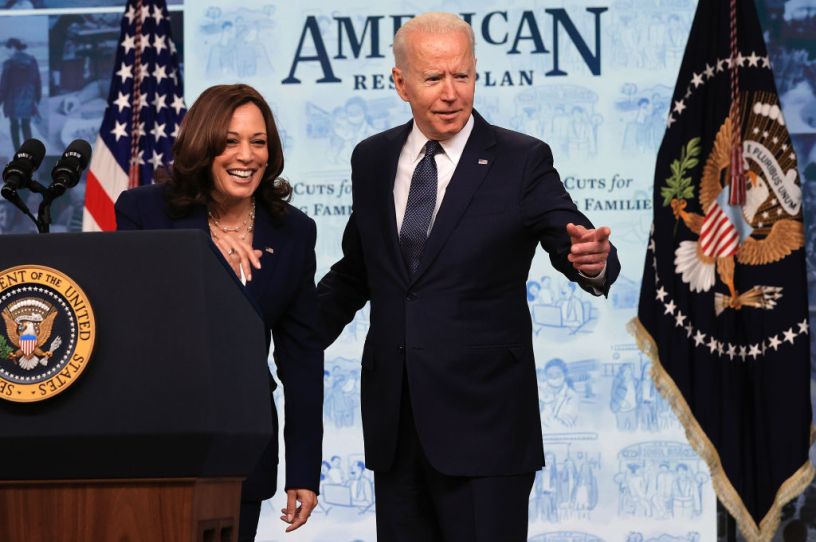 Joe Biden and Kamal Harris discuss the American Rescue Plan. (Photo by Chip Somodevilla/Getty Images.)
Dear Capitolisters,
Now that the midterms are (mostly) behind us, folks in Official Washington have begun the biennial ritual of confidently asserting that the election results confirm whatever the asserter has been saying all along. There are, of course, usually a few people who are either lucky or skilled enough to accurately make such assertions (here's one), but usually this is just about good ol' motivated reasoning: People in D.C., especially those who work daily on a specific policy niche, tend to care about that niche and thus—being human and all—have a massive, subconscious incentive to search for evidence "proving" that their issue did indeed justify any and all political results.
I work hard to avoid this trap—voters are complicated, myriad factors (big, small, rational, emotional, national, local, etc.) drive their votes, and simple stories are rarely, if ever, correct. But I admit to caving to my biases this year, as I just kinda assumed that the election results would, as usual, reflect the economic data and polls that we discussed last week. A week removed from the election, it's safe to say that I assumed incorrectly.
Other folks, however, are sticking to their guns, despite a wave (umm, flood?) of evidence to the contrary. One such claim that I've seen repeatedly is the notion that the massive fiscal stimulus enacted since President Biden took office—primarily in the form of the $1.9 trillion American Rescue Plan but also the infrastructure and industrial policy spending too—wasn't just outweighed by other, non-economic issues but actually a big tailwind for the Democrats this year. Thus, apparently, 2022 was an always-spend-more lesson for the already always-spend-big party.
Get every newsletter and all of The Dispatch. Support quality, fact-based journalism.
Start Your Free Trial
ALREADY A PAID SUBSCRIBER? SIGN IN