The GOP Majority Runs Through New York
Happy Friday! Just 73 days to the Iowa caucuses.
Up to Speed
An eye-popping poll from Quinnipiac University gauging a hypothetical three-way race between Joe Biden, Donald Trump, and Robert F. Kennedy Jr. found Kennedy in position to be a massive spoiler, with 39 percent support for the president, 36 percent support for the former president, and 22 percent support for Kennedy Jr. A Politico analysis this week of donors currently maxing out to Kennedy's campaign found that more had previously given to Trump than to Biden.
Santos Survives, for the Moment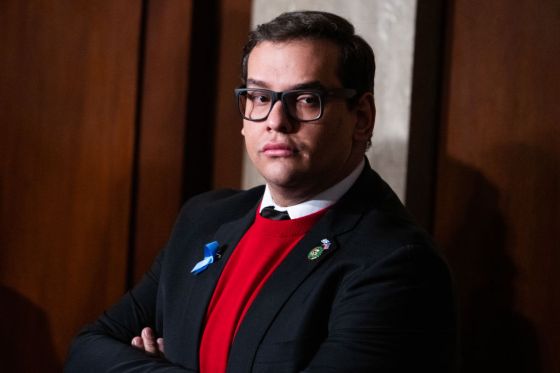 Rep. George Santos—under indictment for a heap of financial crimes, embroiled in a monthslong Ethics Committee investigation, facing a boatload of both Democratic and Republican challengers to his blue-leaning seat—is probably not long for Congress.
But the beleaguered Long Island Republican will last at least a little longer: A Wednesday floor vote to expel him from the House failed over precedent concerns and a desire from both Republicans and Democrats to see the legal and committee processes play out. The final tally was 179-213—far short of the two-thirds threshold needed to remove a lawmaker.
The resolution to expel was brought by several of Santos' New York brethren—fellow freshman Republicans from the New York City 'burbs who have long chafed under their proximity to his scandals. "Mr. Santos is a stain on this institution," Rep. Anthony D'Esposito said from the floor ahead of the vote, "and not fit to serve his constituents in the House of Representatives."
You're out of free articles
Create an account to unlock 1 more articles