A Christmas Wish for America—Chill the Heck Out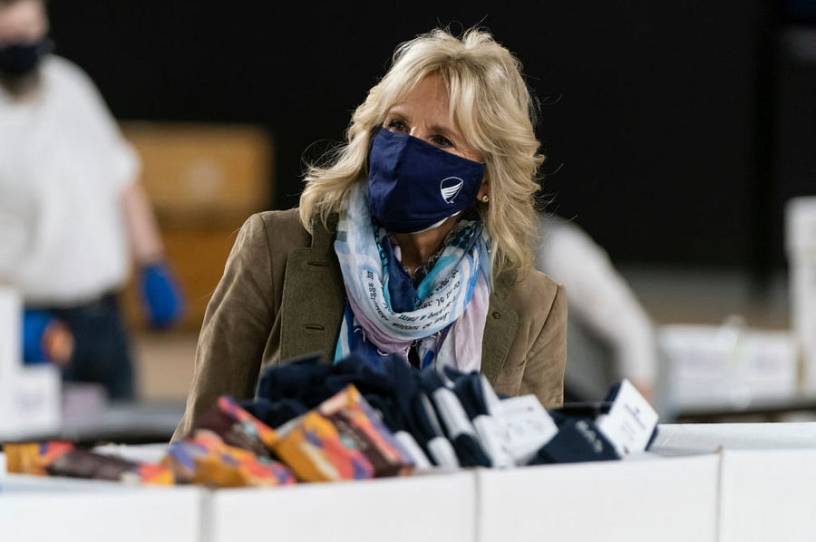 Readers, I feel ashamed. Because of important family reasons (the birth of my first grandchild!), I mostly missed an entire bloody political conflict. I was on the sidelines, useless, as two great tribes fought each other to a standstill, a virtual version of the Battle of the Somme. I'm speaking, of course, of the War of Jill Biden's Degree—a dreadful fight in which (paraphrasing the opening crawl of Revenge of the Sith) there were heroes on both sides, yet evil was everywhere. Long may we remember the valiant Twitter service of its noble veterans!
For those who don't remember the contours of that conflict, it broke down in the typical attack/counterattack/cry mode of most modern political fights. First came the attack, a rude op-ed Wall Street Journal op-ed by Joseph Epstein that began like this:
Madame First Lady—Mrs. Biden—Jill—kiddo: a bit of advice on what may seem like a small but I think is a not unimportant matter. Any chance you might drop the "Dr." before your name?
This, readers, is the textbook definition of trolling. Epstein made his relatively meaningless and unimportant complaint about the use of honorifics in a deliberately insulting way. The obvious intention was to spark outrage.
Get every newsletter and all of The Dispatch. Support quality, fact-based journalism.
Start Your Free Trial
ALREADY A PAID SUBSCRIBER? SIGN IN