Betsy DeVos Strikes a Blow for Due Process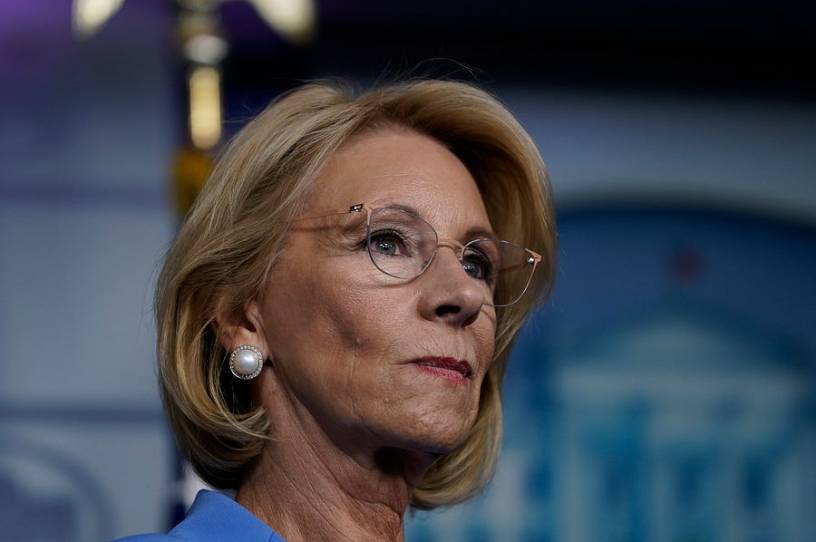 On Wednesday, the Department of Education put a constitutional feather in its cap, restoring the most basic due process protections to campus Title IX sexual misconduct adjudications. Also Wednesday, presumptive Democratic nominee Joe Biden made a significant constitutional mistake. He pledged to immediately reverse the DoE's new regulations if he wins the White House. With his promise, he pledged to reinstate a world in which sexual assault allegations like the very allegations Biden faces from Tara Reade would result in summary punishment of accused students without an adequate opportunity to defend themselves. 
First, let's walk through the most important of DeVos's changes. You can read through the entire regulation here, but if you don't have time to peruse more than 2,000 pages of bureaucratic legalese, I'll sum it up. More precisely, I'll let the leading nonpartisan higher education civil liberties organization in the United States, the Foundation for Individual Rights in Education, sum it up. (Full disclosure, I was president of FIRE in 2004 and 2005.) The new regulations require: 
An express presumption of innocence;

live hearings with cross-examination conducted by an advisor of choice, who may be an attorney;
Get every newsletter and all of The Dispatch. Support quality, fact-based journalism.
Start Your Free Trial
ALREADY A PAID SUBSCRIBER? SIGN IN