From David French: Embarrassing, Corrupt and Incompetent … But Impeachable?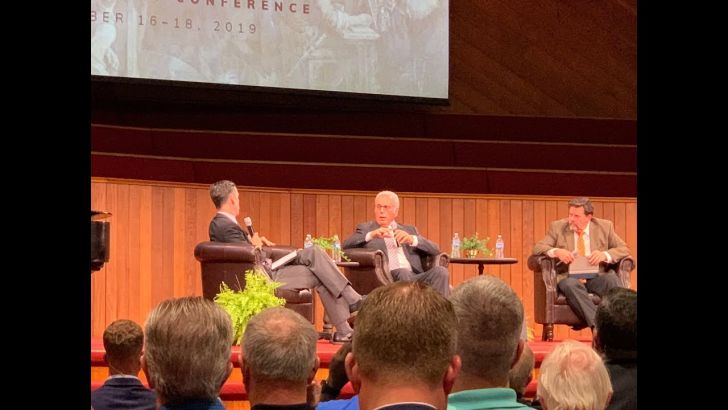 Greetings, readers of The Morning Dispatch. We're thrilled to share with you the first newsletter from our senior editor, David French, whose writing on politics, culture, and law have long commanded the attention of leaders on Capitol Hill, the White House, the Supreme Court and throughout Washington. If David is widely read inside the Beltway, he's not at all of the Beltway. He resides in Tennessee with his family. David will be writing twice weekly and, for the time being, we'll be providing it to readers who asked for more information on what we're doing and those who signed up to receive The Morning Dispatch. You will continue to receive TMD early on Monday, Wednesday and Friday. And you'll get David's as-yet-unnamed newsletter on Tuesdays and Thursdays, midday Eastern Time. Soon, you will be able to choose to receive all of our newsletters and podcasts, individually or in one customized email, or just the ones that you want. For now, we hope you enjoy what we send.—Steve Hayes
Welcome to my very first newsletter at my new home. After two full days of slothful unemployment following my departure from National Review, I'm back in the fray. And while I can't possibly match Jonah's legendary G-file (my couch doesn't talk to me, for one thing), I'll do my best. 
I also don't have a name for this thing yet, so I need your help. Send me a DM on twitter (@DavidAFrench) with a suggestion. The winning entry gets zero dollars, and zero Dispatch swag, but it will get a public shout-out (if you want it), and the resulting undying enmity of Catholic integralists everywhere. 
Here's the format for now: Twice per week I'm going to populate your inbox with reporting, analysis and commentary on key political, cultural, and legal stories of the week. Some days we'll hit the trifecta. Some days we won't. I won't force it if there's a slow news cycle (remember those?), but this cycle's not slow, so buckle in. We've got lots to talk about. I'm going to try to answer three questions: