Should Americans Worry About Amy Coney Barrett and 'People of Praise'?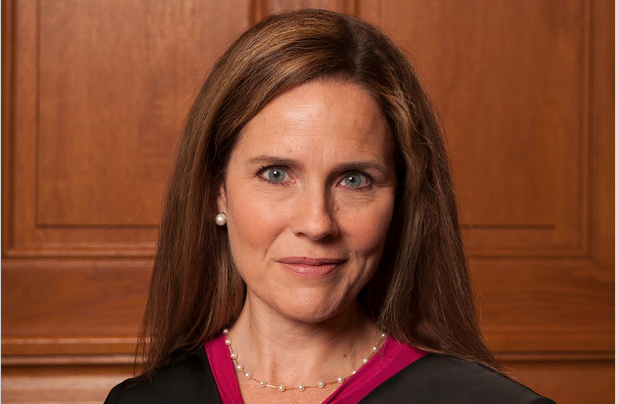 Let me begin by laying my cards on the table. I've long been an admirer of Amy Coney Barrett, both as a person and a jurist. I believe Donald Trump made a mistake when he nominated Brett Kavanaugh instead of Judge Barrett in 2018, and I believe he made the correct pick yesterday. If he wins re-election in November, she should be promptly and quickly confirmed. I persist, however, in my belief that a rapid vote before the election is imprudent. It's dangerously hypocritical and inflammatory in an already-volatile and cynical time. 
Yet those of you following the judicial wars closely know that in some quarters Judge Barrett is especially controversial—beyond the obvious and ongoing judicial differences between progressives and conservatives. There is a persistent religious critique of Judge Barrett that began when Sen. Dianne Feinstein touched off a firestorm by saying to Barrett in her court of appeals confirmation hearing, "The dogma lives loudly within you." 
With those words, it appeared that she was imposing an unconstitutional religious test on Barrett's bid for public office. Why was she singled out? Yes, she's a faithful Catholic, but she's hardly the only faithful Catholic in the federal judiciary (much less the Supreme Court). Her jurisprudence will likely be pro-life to some degree, but she's hardly the only the judge who's faced confirmation suspicions that she'll oppose Roe. 
Instead, the claim appears to be that Barrett is unique. She's not just religious, she's super-religious. Or perhaps weirdly religious. And that allegedly weird, extreme religiosity makes her judicial integrity and commitment to the Constitution suspect. The critique centers around her membership in an ecumenical (but predominantly Catholic) charismatic Christian group called "People of Praise." Back in 2018, prominent law professor and former George W. Bush ethics attorney Richard Painter tweeted a rather blunt, succinct critique:
Get every newsletter and all of The Dispatch. Support quality, fact-based journalism.
Get Started
ALREADY HAVE AN ACCOUNT? SIGN IN