Canine Economics in One Lesson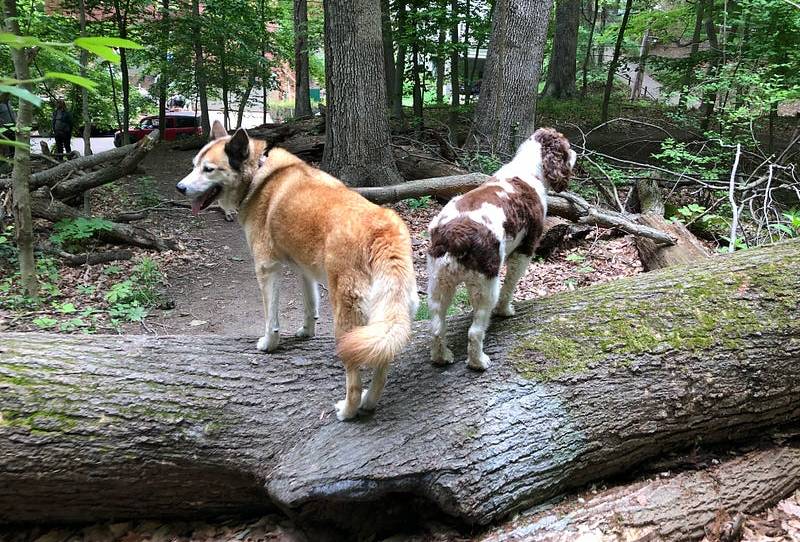 Dear Reader (including those of you hiding from the gazpacho police for crimes against soup),
One of the things I love about dogs is that they are immune to much of the drama and nonsense of human society. Every now and then people ask me, usually in a jokey way (I hope!), whether my dogs' Twitter popularity has gone to their heads. I can report with great confidence that it hasn't. If I could offer Zoë a billion followers on social media, or a ham sandwich, she would inhale the sandwich whole—assuming it had no tomatoes on it—before I could even load my PowerPoint presentation. And a minute later she would say to me, "Didn't you say something about giving me a ham sandwich? You owe me a ham sandwich. If it makes it easier, you can hold the bread."
The old line, "If you want a friend in Washington, get a dog"—which Harry Truman didn't say—gets at an elemental fact about the greatness of canines: They don't give a crap about how much you make, how famous you are, or how you vote.
But there are areas where dogs have stuff in common with humans. Like us, they're social creatures. Some people use them as pack animals which, except for the little barrel of brandy St. Bernards probably never carried, I always thought was a poor use for dogs. But they are most definitely animals that want to live in packs. Humans do, too. More on that in a minute.
You're out of free articles
Create an account to unlock 1 more articles