Critical Trump Theory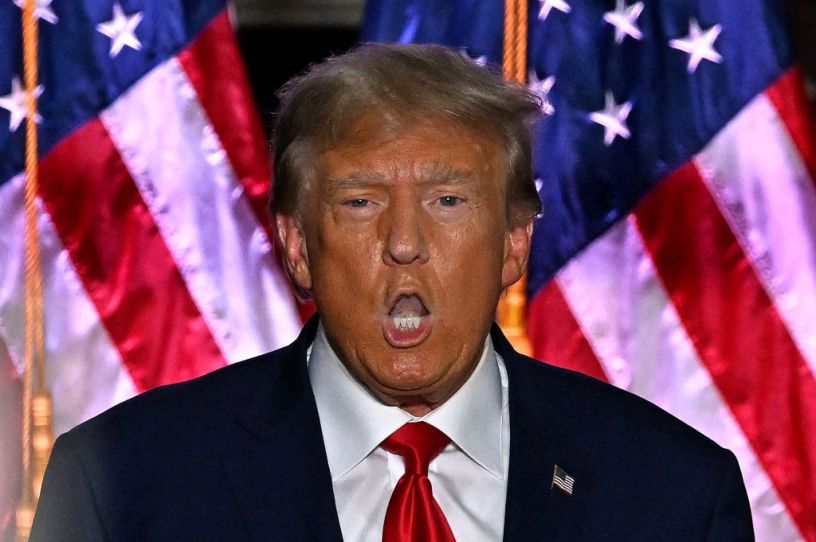 FormerPresident Donald Trump arrives to deliver remarks at Trump National Golf Club Bedminster in Bedminster, New Jersey, on June 13, 2023. Trump appeared in court in Miami for an arraignment regarding 37 federal charges regarding his mishandling of classified material after leaving office. (Photo by Ed Jones/AFP/Getty Images.)
Dear Reader (especially any of you with insight into Joe Biden's "God save the queen, man" signoffs),
Let's start with this pardon talk (feel free to skip this section if you want the angrier stuff).
Lots of people I respect—and many I don't—are already making the case that Donald Trump should—eventually—be pardoned. Rich Lowry thinks so. As does my colleague Sarah Isgur. GOP presidential candidates are already being grilled on the question of a pardon. Nikki Haley says she'd be "inclined" to pardon him if convicted. Vivek Ramaswamy, Trump's class beadle, wants everyone to sign his pledge to pardon him.
Lowry and Isgur make the case from a high-minded and defensible desire for the greater good. Pardoning Trump, like Ford's pardon of Nixon, "has a chance of sapping some of the poison out of the system," Lowry writes.
You're out of free articles
Create an account to unlock 1 more articles