Rage Against the Elites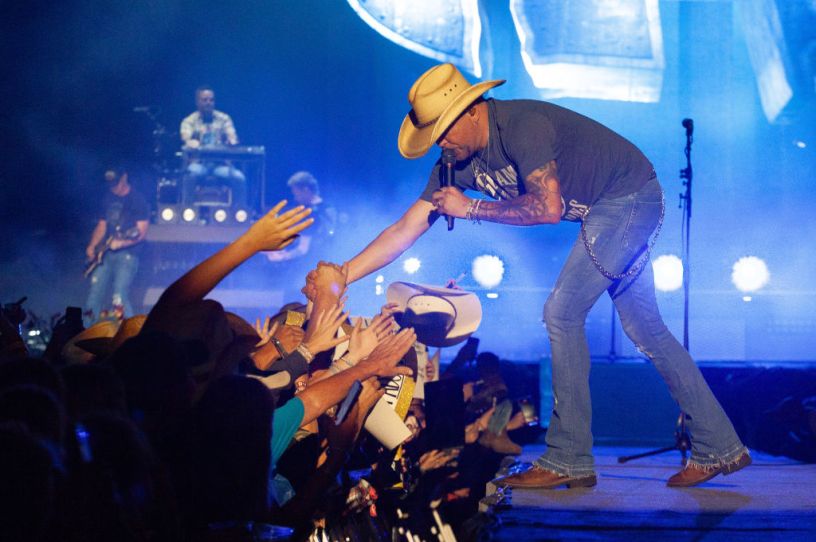 Jason Aldean performs on July 22, 2023, in Twin Lakes, Wisconsin. (Photo by Joshua Applegate/Getty Images)
However huge I might be in other regards, both literal and figurative, I am not a huge music guy. This is a great disappointment to my wife, and a bit of a mystery to many of my friends who are passionate about music in ways I'll never be. That doesn't mean I don't like music. For those curious, my tastes are mostly conventional early Gen X and late baby boomer—classic rock with some '80s alternative thrown in for good measure. I also had a ska phase, and in recent years I've listened to an enormous amount of Johnny Cash. As a teenager, I was into classic Motown for a while, and I even went on a New Model Army kick. Of course, I had the required Pink Floyd moment, listening to The Wall from beginning to end over and over. Virtually all of the rap and hip-hop I listened to was the direct result of my brother refusing to turn down his stereo. Once you get past the Sugarhill Gang and Run D.M.C. my fluency plummets rapidly.
I could go on, but you know what? This is incredibly boring.
You know what else is incredibly boring? Arguments about music.
I don't mean arguments between music lovers about music. I'm not invested in those arguments for the same reason I'm not interested in arguments between car nerds about cars or wine dorks about wine. But I totally get that if music is your passion, you'll think arguments about music are really interesting. And because I love listening to experts argue about stuff I know nothing about, I can listen to aficionados debate all manner of things I'm ignorant about and be entertained. True story: I once spent an hour in a hotel bar eavesdropping on three luxury pen sales reps arguing about fountain pens. It was awesome.
Get every newsletter and all of The Dispatch. Support quality, fact-based journalism.
Start Your Free Trial
ALREADY A PAID SUBSCRIBER? SIGN IN