Words With Friends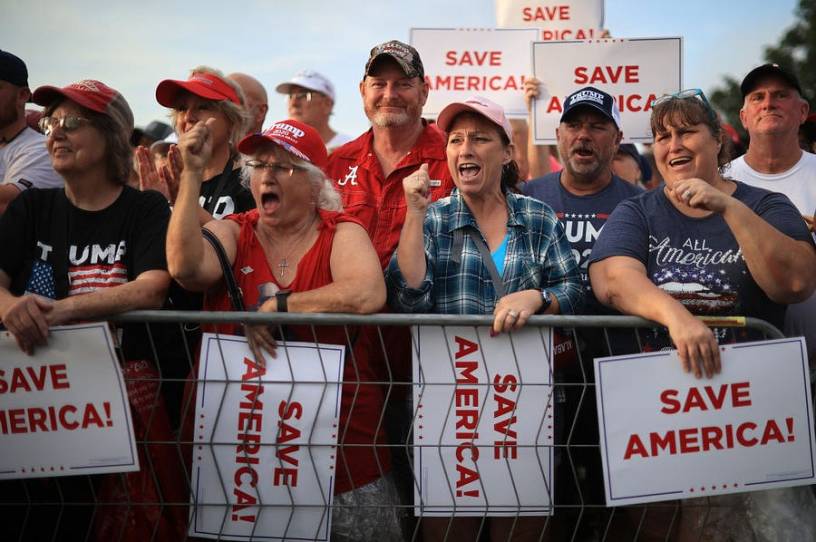 Hey, 
So in the last 24 hours, four friends of mine have posted pieces critical of me. Three of the four were clearly friendly, one was a bit more hostile, but that's okay. Since I haven't yet convinced Steve Hayes that we need to have a Dispatch blog (for want of a better word), I figured I'd scrap the "news"letter I had in mind and offer not so much a full-throated response, but a more basic explanation of where my head is at these days. Some of this will be quite familiar to some readers, so feel free to skip ahead for the more practical stuff.
Let's take not so much a 30,000 foot view but an orbital one. I think America, Enlightenment-based liberal democratic capitalism, and the whole cluster of basic moral rules of the Western or Judeo-Christian tradition aren't just important, they're kind of the whole ballgame.
This was the central point of Suicide the West. Until about 300 years ago, humanity wasn't doing a very good job. What job? Take your pick: feeding and educating people, protecting them from violence and disease. Or, if you're less materially minded, we didn't do a good job enforcing the rule of law, protecting liberty, getting rid of slavery and serfdom, and making the pursuit of happiness a meaningful proposition for the average person. Until what I call "the miracle," poverty, oppression, and tyranny were natural and normal for all but a tiny slice of humanity. Such bad things still exist, but the progress we've made from the muck is undeniable.