Another African Coup Threatens Regional Stability
Happy Wednesday! Politico asked the 2024 presidential candidates to make a list of 20 songs that "stir their soul" and give them "instant joy."
Most obvious? Chris Christie picking Bruce Springsteen and Bon Jovi. Least obvious? Asa Hutchinson listing a song by P!nk.
Quick Hits: Today's Top Stories
More Notches in the Coup Belt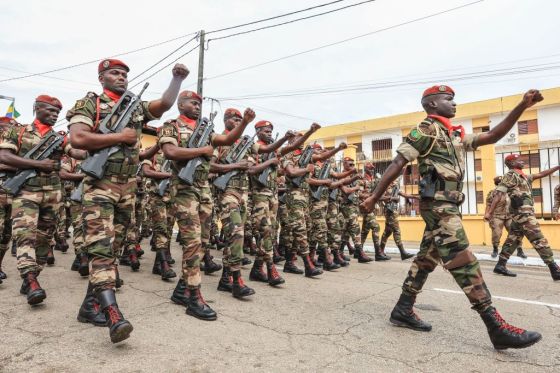 Gabon's presidential election officially ended last Wednesday with the Gabonese election authority declaring the incumbent Ali Bongo the victor. But within minutes, a group of military officers had placed Bongo under arrest and announced on national television they were seizing power and dissolving the country's parliament. Gen. Brice Clotaire Oligui Nguema—the head of Gabon's Republican Guard and Bongo's cousin—led the takeover, and he swore himself in as a transitional president on Monday.
The coup is the latest in a string of putsches across west and west central Africa that spell trouble for nascent democratization efforts and create greater instability in a region plagued by extremist violence. All the while, France's influence on the continent recedes, removing a once stabilizing force in the so-called "coup belt."