Balloon-gate Takes Flight
Happy Tuesday! An Illinois school worker was charged last week with allegedly using district funds to steal $1.5 million worth of chicken wings over a 19-month period. According to authorities, the "whereabouts of the 11,000 cases of chicken wings remain unclear."
Steve's decision to take that teaching gig in Chicago last year is starting to make a whole lot more sense.
Quick Hits: Today's Top Stories
The death toll of the 7.8-magnitude earthquake that rocked Turkey and Syria early Monday morning has reportedly climbed to over 5,000 people in the two countries after a series of aftershocks and a separate 7.5-magnitude quake Monday afternoon. The earthquakes have leveled thousands of buildings, and the casualty count is likely to climb still further as rescue efforts get underway. Turkish President Recep Tayyip Erdogan declared a seven-day period of national mourning, while the Biden administration promised an "immediate U.S. response" to the humanitarian crisis.
The Justice Department charged two people on Monday with conspiring to sabotage five power facilities in Maryland. Brandon Russell, who founded a neo-Nazi group, allegedly worked with Sarah Clendaniel to plan attacks on power transformers hoping to "completely destroy" Baltimore. The two—who were both previously incarcerated—were caught by a confidential FBI informant.
A bill from the Florida Legislature released Monday would create a new entity to replace the Reedy Creek Improvement District, the independent area in central Florida that contains Walt Disney World. Under the new bill—which follows an April 2022 law that dissolved the district by mid-2023—the district's five supervisors would be appointed by Gov. Ron DeSantis rather than being selected by area's landowners, of which Disney is the area's largest. Lawmakers introduced the bill, which would also change the district's name to "Central Florida Tourism Oversight District," during a special session of the legislature.
RIP Chinese Spy Balloon, Alive Forever in Our Hearts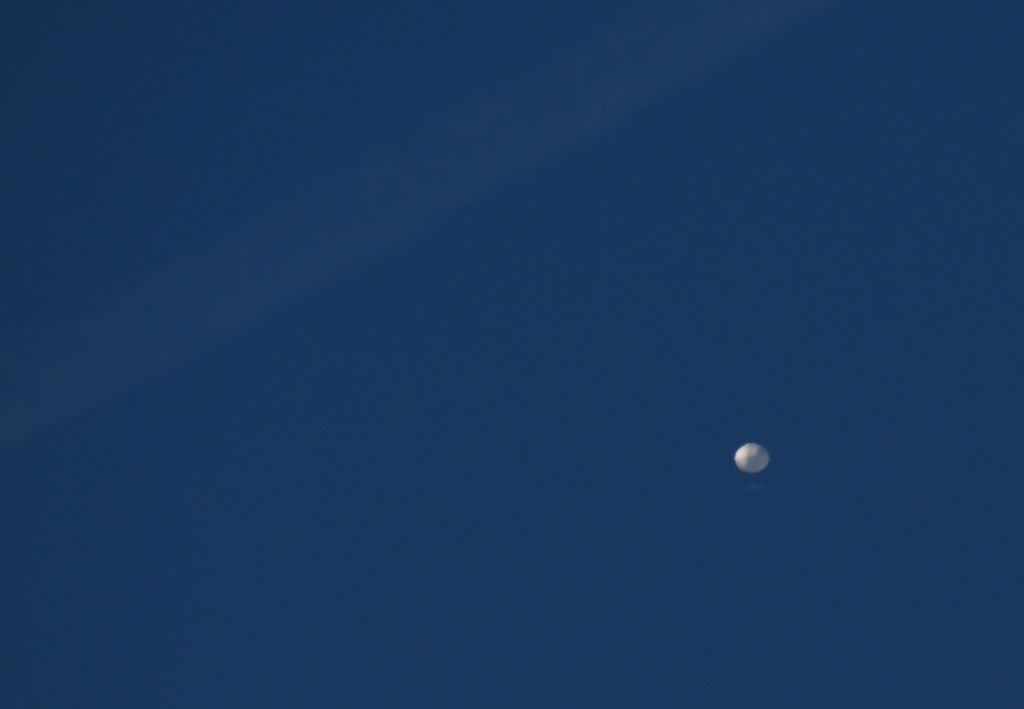 It began with Montanans looking up: Would-be passengers of suddenly grounded flights spotted a white orb in the sky on Wednesday, and America's balloon obsession began. The Pentagon had spotted the balloon days earlier but made details public once people started spotting it, announcing a Chinese surveillance balloon had crossed down from Canada to cruise over the continental United States at about 60,000 feet, out of commercial airline and backyard trebuchet range but close enough for discomfort.
President Joe Biden said once the balloon entered from Canada, he ordered the military to shoot it down as soon as was appropriate. Pentagon officials say they waited days to shoot down the balloon for fear its girth—reportedly three bus lengths, with attached equipment the size of a regional jet—would spew debris and injure people below. But once it floated off the coast of South Carolina on Saturday, the big fella never stood a chance: a missile fired from an F-22—the fighter's first air-to-air kill, good job buddy—dissolved it into a white puff, leaving the Navy to retrieve the pieces for analysis.
Get every newsletter and all of The Dispatch. Support quality, fact-based journalism.
Start Your Free Trial
ALREADY A PAID SUBSCRIBER? SIGN IN