Blinken Returns From Beijing Empty-Handed
Happy Tuesday! Short-lived British Prime Minister Liz Truss says the viral bet on whether her premiership or a head of lettuce would last longer—the lettuce won—was not funny.
Sorry, ma'am, but that's not for you to decide.
Quick Hits: Today's Top Stories
Blinken's Whirlwind Beijing Tour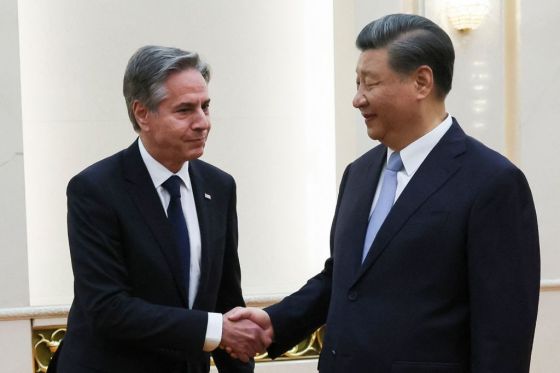 When the bar is set low, it's easy to impress. At least, that's what senior State Department officials seemed to be hoping as they previewed Secretary of State Antony Blinken's trip to China over the weekend—the first by a secretary of state in five years.
"We're not going to Beijing with the intent of having some sort of breakthrough or transformation in the way that we deal with one another," Assistant Secretary of State for East Asian and Pacific Affairs Daniel Kritenbrink told reporters last Wednesday. Instead, Kritenbrink said, the general goals of the visit were threefold: to keep senior-level communication open, to signal the United States' "values and interests," and to "explore areas of potential cooperation where it's in our interest to do so."