Chinese and Russian Naval Patrol Nears Alaskan Coast
Happy Tuesday! A funeral home in El Salvador is offering customers the option to buy hot pink coffins with photos of Barbie embroidered along the interior lining, in case you're interested in that kind of thing.
If you are interested in that kind of thing, please stay far, far away from us and our families.
Quick Hits: Today's Top Stories
China Continues Testing United States' Mettle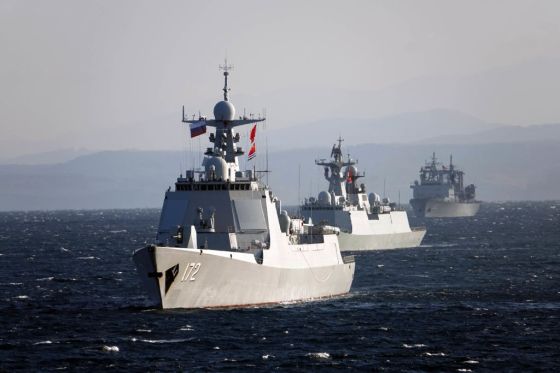 It's been a big year for shady activity by the Chinese Communist Party (CCP). Since January alone, the American public has learned of a Chinese spy balloon over the United States, a secret police outpost in Manhattan, a listening station in Cuba, and People's Liberation Army pilots and sailors picking fights with U.S. military planes and ships in the South China Sea and Taiwan Strait.
Following a post-balloon freeze in relations, the Biden administration has been pursuing a diplomatic detente in an effort to find areas where Washington and Beijing can work together—and establish high-level, fail-safe levers to avoid any potential crises. But revelations about Chinese espionage and intimidation efforts continue: The last month has seen an ominous trifecta of hacking U.S. officials' emails, tag-teaming naval operation off the coast of Alaska, and bribing U.S. service members to spy for the CCP. China's pattern of bad behavior is leaving President Joe Biden open to criticism of his pursuit of what could be ever-dwindling common ground.