Lawmakers Seek to Upgrade Federal Aviation Administration 
Happy Tuesday! North Dakota Gov. Doug Burgum said yesterday he would not be interested in serving as Donald Trump's vice president, just in case you were wondering.
Quick Hits: Today's Top Stories
A Summer of Close Calls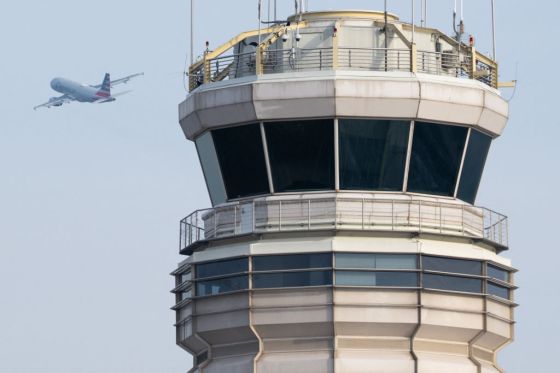 There are lots of reasons why we don't ever want to hear the phrase "skin to skin" in the context of an airplane. But the Federal Aviation Administration (FAA) introduced a less obvious—but no less unpleasant—image when it suggested that was an accurate description of the distance between two planes during a "near miss" encounter on a San Francisco runway last month.
After several years of wonky pandemic travel, the airline industry is on a rocky footing, still suffering from serious shortages of pilots, air traffic controllers, and other staff. In the wake of a sobering New York Times investigation revealing the incredible frequency in recent months of close encounters between commercial airplanes on runways across the country, the Senate will pick up its version of a bill to reauthorize funding to the FAA when it reconvenes in mid-September. The Senate and House will then have to iron out the differences in their respective versions, something one Republican congressional aide—who was granted anonymity to speak candidly about the process—tells TMD will almost certainly require more time than the looming September 30 deadline allows.
The San Francisco "skin to skin" incident was by no means the only close call in the last month, a frightening development during an era when so-called "swiss cheese" safety measures—intentional redundancies meant to catch human error and system failures—have basically eliminated deadly commercial plane crashes in the U.S. The last fatal commercial crash in the U.S. came in 2009, when an aircraft from the now-defunct Colgan Air crashed into a house in Buffalo, New York, killing 49 people on the plane and one on the ground. In response, Congress increased the number of flight hours required to qualify as a commercial captain from 250 to 1,500 and boosted pilot rest requirements.