The Morning Dispatch: Biden's Focus Turns to Asia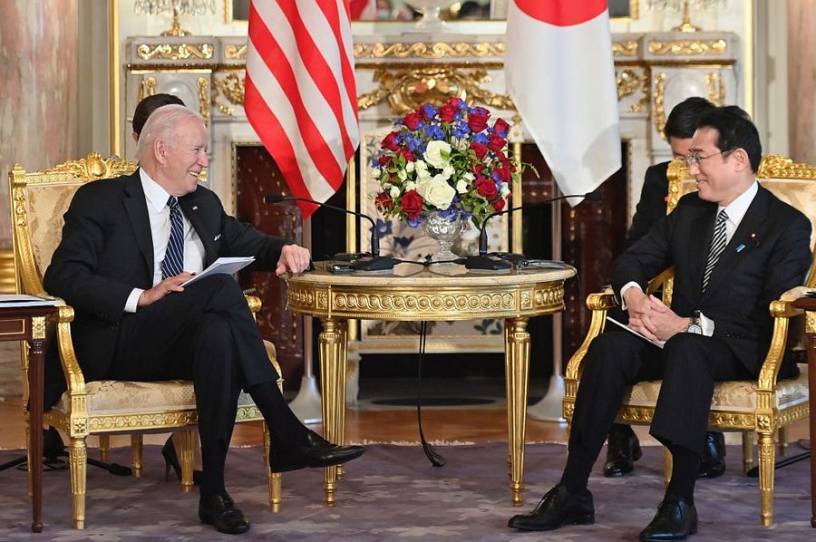 Happy Tuesday! Between Arby's adding a Wagyu beef burger to its menu and McDonald's partnering with Kanye West to "reimagine" its packaging, yesterday will be remembered as an inflection point in American fast food history.
Quick Hits: Today's Top Stories
Voters go to the polls today in Georgia, Alabama, Arkansas, and Texas to cast their ballots in the states' various primary elections and runoffs. Of particular note will be Georgia's Republican gubernatorial primary between Gov. Brian Kemp and former Sen. David Perdue; Georgia's Republican secretary of state primary between Brad Raffensperger and Rep. Jody Hice; Alabama's Republican U.S. Senate primary between Katie Britt, Mike Durant, and Rep. Mo Brooks; and a Democratic U.S. House primary in Texas between Rep. Henry Cuellar and Jessica Cisneros. 

In what is believed to be the first war crimes trial since Russia's invasion began, a Ukrainian court on Monday found a 21-year-old Russian soldier guilty of premeditated murder and violating the "rules and customs of war" after he admitted to fatally shooting a 62-year-old unarmed civilian in the Ukrainian village of Chupakhivka. The soldier, who was sentenced to life in prison, claimed he was following orders from superiors who were concerned the civilian would report their location.

After suspending all business activity in Russia in early March, Starbucks announced Monday it will permanently exit the country and "no longer have a brand presence" in the market. The company said it will continue to pay its nearly 2,000 employees in the country for six months while they "transition to new opportunities." Separately, CNBC reported Monday Airbnb plans to close its domestic business in China and remove all mainland Chinese listings by this summer, while continuing to allow Chinese tourists to book lodging in other countries.