The Morning Dispatch: Donald Trump Is Having a Pretty Good Week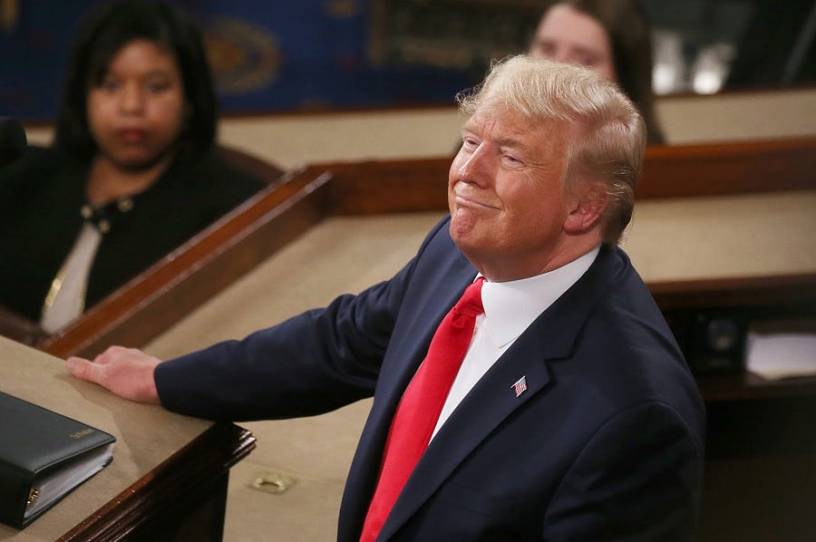 Happy Wednesday! If our predictions are correct (and we'd love it if they weren't), you'll be hearing a lot from cable news today about two moments from the State of the Union address last night: President Trump's snubbing of Speaker Nancy Pelosi's handshake, and Pelosi's ripping up of Trump's speech. Both happened. Both were childish. This is us acknowledging that they happened.
Now let's move on to things that actually matter.
Quick Hits: Today's Top Stories
Iowa Democratic Party chairman Troy Price apologized for the delay in reporting the results of Monday's caucuses, blaming an app "coding error" for the chaos.

With 71 percent of precincts reporting late Tuesday night, Pete Buttigieg is holding onto a 1.6 point lead over Bernie Sanders in terms of state-delegate equivalents, 26.8 to 25.2 percent. Elizabeth Warren, Joe Biden, and Amy Klobuchar are at 18.4, 15.4, and 12.6 percent, respectively.