The Morning Dispatch: France Has a Decision to Make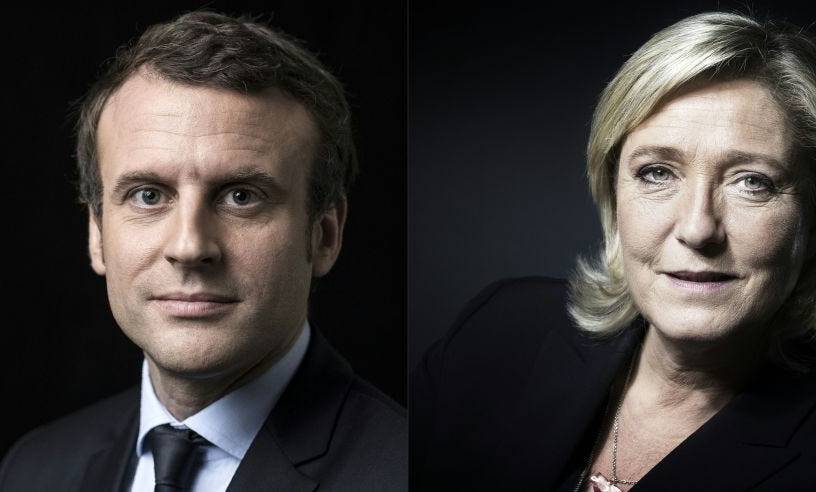 Happy Friday! There are a lot of stupid people in this world, but only one who decided it was a good idea to pick a fight with Mike Tyson on a plane this week. If only the federal public transportation mandate had still been in effect, a mask could've cushioned the blows from the heavyweight boxer's fists.
Quick Hits: Today's Top Stories
In response to a New York Times piece published Thursday claiming that he had privately suggested Donald Trump should resign for his role in January 6, House GOP Leader Kevin McCarthy categorically denied the reporting and insisted, "The New York Times reporting on me is totally false and wrong." McCarthy was lying. Several hours later, the authors of the piece, Jonathan Martin and Alexander Burns, released an audio recording of McCarthy confirming that McCarthy had said exactly what they'd reported he'd said. "I'm seriously thinking of having that conversation with him tonight," McCarthy said to fellow GOP leaders on a call January 10, 2021*, adding, "Again, the only discussion I would have with him is that I think this will pass, and it would be my recommendation that you should resign."

Martin and Burns also reported that Senate Minority Leader Mitch McConnell had told two top advisers that he thought Trump's behavior on January 6 was impeachable and that many GOP senators would vote to convict the president once he was impeached by the House. "If this isn't impeachable, I don't know what is," McConnell said, according to the reporting, which previews "This Will Not Pass," a forthcoming book by Martin and Burns. McConnell predicted a strong, bipartisan vote to convict Trump.

President Joe Biden announced Thursday the United States will send Ukraine another $800 million worth of military equipment—including dozens of Howitzers, tactical vehicles, and drones—and $500 million in economic assistance. The United States will also prohibit Russian and Russian-affiliated ships from entering U.S. ports, unless they are carrying source material or nuclear material the Biden administration determines cannot be supplied by other means.