Happy Thursday! You may not have enjoyed his performance as much as we did, but you have to admit it made for some riveting television at 8 p.m. last night—and he certainly seemed to have his mojo back.
Seriously: Just look at this go-ahead home run from Cubs third baseman Patrick Wisdom to take the lead over the lowly St. Louis Cardinals.
Quick Hits: Today's Top Stories
Jury Rules for Carroll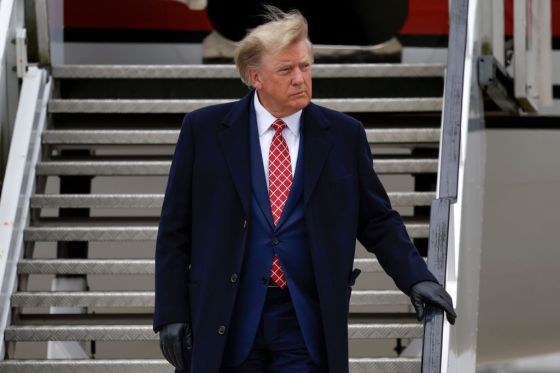 About a quarter century ago, according to writer E. Jean Carroll, Donald Trump pinned Carroll against a wall in the changing area of a Bergdorf Goodman luxury department store in Manhattan, pulled down her tights, and sexually assaulted her.
Trump denies this claim, but on Tuesday a jury largely sided with Carroll, concluding the former president is liable for sexual abuse and subsequent defamation and ordering him to pay Carroll about $5 million. He'll likely appeal—and he's already issued more denials—but the verdict adds to an ever-growing stack of legal troubles and ethical baggage that have the potential to make him unelectable in a general election. But given the Republican Party's tepid response over the past two days, it's far from clear Trump's standing in the GOP presidential primary will take a hit.
You're out of free articles
Create an account to unlock 1 more articles