Politics Without Consequences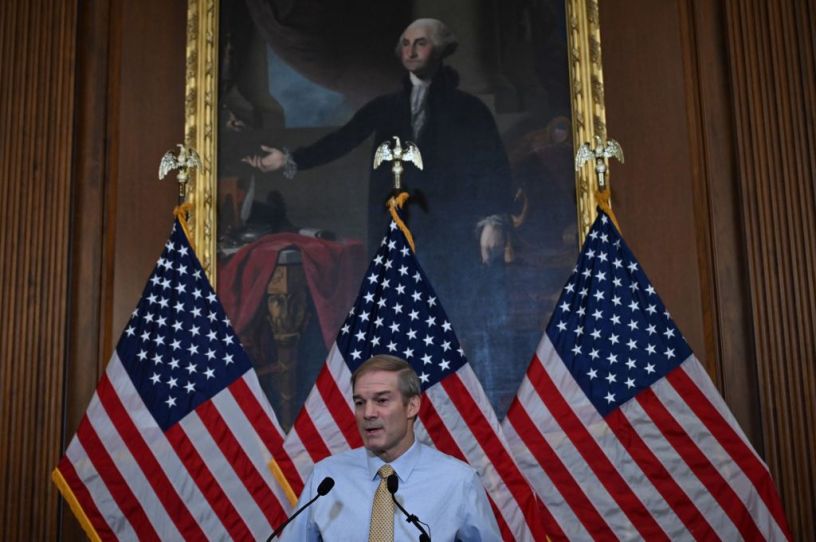 Rep. Jim Jordan speaks during a press conference at the Capitol in Washington, D.C, on October 20, 2023. (Photo by Andrew Caballero-Reynolds/AFP/ Getty Images)
Man, oh man, am I tired of writing about the divisions within the Republican Party. It's like being a South Florida weatherman in August: "Hot and muggy again today with a chance for a storm to roll through this afternoon …"
And yet, here we are again, sweating through our guayaberas.
As of this writing, Ohio Republican Jim Jordan has just been voted off of Speaker Designate Island by his fellow Republicans. Having now failed with three candidates for speaker of the House—a body their own party controls—Republicans opted to take the weekend to think things over.
Until there is a speaker, Congress can't do even that small number of services its members typically are willing to provide. This isn't just the waffle iron being broken at the Hampton Inn breakfast nook. They don't even have the bin of moist hard-boiled eggs.