The 18 Days That Will Decide the GOP Nomination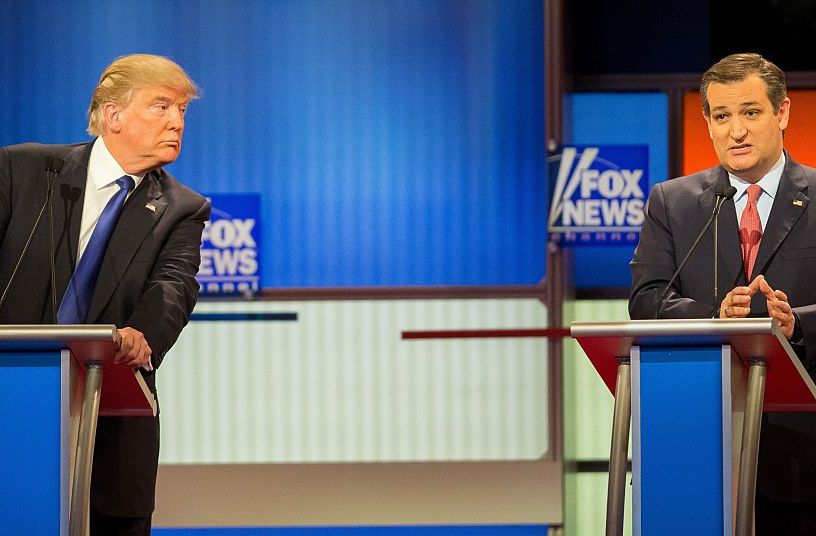 Ted Cruz responds to a question as Donald Trump listens during the Republican presidential debate in Detroit, Michigan, March 3, 2016. (Photo credit should read Geoff Robinson/AFP/Getty Images)
In a little more than a month, we will move into the next phase of the Republican presidential nominating contest with the first debate among the serious(ish) contenders.
An August 23 debate is a little later start than the last time Republicans had an open seat to fill. It was August 6, 2015, when the combatants gathered in Cleveland for their first showdown. But that was a lot later than in the previous two cycles when the contests began in May of the year before the election.
Those two were aberrations, though. The practice of holding televised primary debates started in 1980 with a gathering in January of that year. In the next three cycles with the nomination up for grabs, 1988, 1996, and 2000, the first debates took place in October of the year before.
Debates are important for what happens on stage—or at least what people think happened on stage—but their most important role is in focusing the minds of voters on the task at hand. The bulk of what the candidates have been doing until the debates begin is about donors, the media, and the perceived kingmakers in early-voting states.