Dobbs Didn't Matter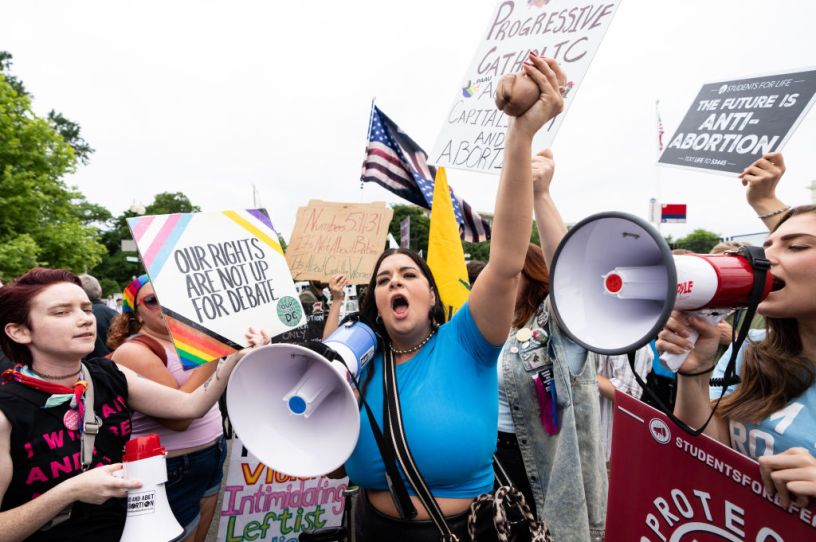 Pro-choice and pro-life activists protest outside of the U.S. Supreme Court on June 21, 2022. (Bill Clark/CQ-Roll Call, Inc via Getty Images)
Pulled Pork Tacos
A year later, the question everyone seems eager to answer is whether the Supreme Court meaningfully changed American politics with its Dobbs v. Jackson Women's Health Organization decision. My best answer is: kind of, not really, depends on who you ask.
Let's start with "kind of." The Supreme Court's approval rating as an institution has taken a dive in the past year. In the wake of Dobbs, we heard a lot about the perceived illegitimacy of the Court among large numbers of Americans—most dramatically on the left. What's more interesting is that those numbers started to rebound six months later. But before we could see whether they'd spring all the way back, the court was hit by a series of stories questioning the ethics of several of the justices. The numbers plummeted again.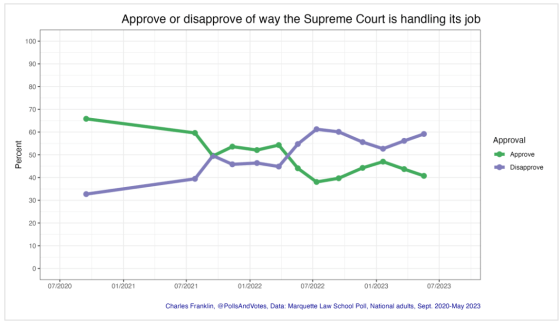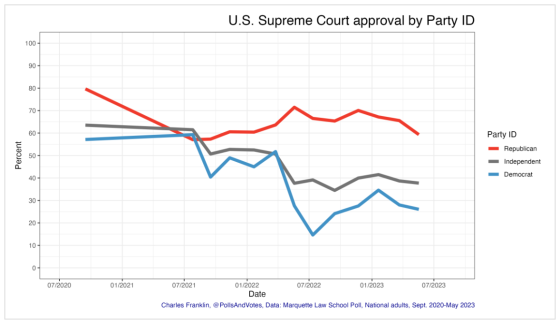 Which direction does the causal arrow point to? Information about the Supreme Court is very low among the general public. In this same survey, Charles Franklin over at Marquette Law School—who always does fantastic SCOTUS polling—found that "30% of the public believes a majority of the justices were appointed by Democratic presidents." And this isn't just that they missed the 6-3 Republican appointed majority. The last time there was a majority of justices appointed by Democratic presidents was 1969. (Remember: Earl Warren and William Brennan were Eisenhower appointees.)
And we could follow up this statistic with all sorts of "oh right, Americans know very little about the Supreme Court unless it's in the news every day, which is almost always going to be negative coverage" data. Roughly three out of four Americans haven't heard enough about Justices Alito, Gorsuch, and Kagan to even have an opinion of them. And the most well-known justices—Thomas and Kavanaugh—still have over 40 percent of Americans who don't know enough about them to have an opinion.
Get every newsletter and all of The Dispatch. Support quality, fact-based journalism.
Start Your Free Trial
ALREADY A PAID SUBSCRIBER? SIGN IN