The Sweep: Midnight Train to Georgia's Special Elections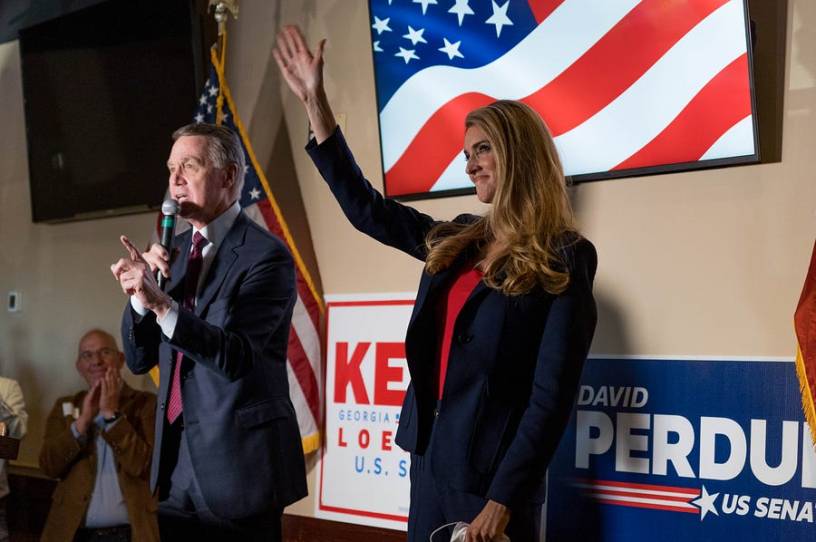 One Lawsuit, Two Lawsuits, Red Lawsuits, Blue Lawsuits
While election litigation does technically continue, the chances of the Trump campaign's lawsuits overturning any votes—let alone enough to flip at least two states—are rapidly diminishing. For an in-depth look at the various lawsuits, you can tune into Advisory Opinions episodes here. But even as I type this, several of the pending lawsuits are being withdrawn, being dismissed, or fizzling as those who have brought them struggle to substantiate their allegations in the courtroom. 
Over the weekend, the President tweeted: "Our big cases showing the unconstitutionality of the 2020 Election, & the outrage of things that were done to change the outcome, will soon be filed!" But there's no indication yet of what such a case would allege or why it would be more successful than the two dozen or so cases filed by Trump's team or other Republicans that have already failed.
In Arizona, for example, the Trump folks filed a lawsuit claiming that Maricopa County encouraged some voters to use Sharpies to fill out their ballots knowing that the ink would be read by the machine as an "overvote" and voided. But as it turned out, the machines read Sharpie ink just fine—and even if they didn't, the machines are programmed to alert the voter if there is an overvote and push the ballot out so that the voter can get a new one. And as in every state, a spokesperson explained, "tabulators are certified for accuracy by state and federal agencies, and we do a logic and accuracy test before and after each election so voters can be sure that that equipment is verifying those votes and counting them." That lawsuit was quietly dropped last week. 
In Pennsylvania, the Trump team has dismissed several of its own claims but is still pursuing the argument that some counties encouraged voters to fix their absentee ballots and others didn't. It's not a frivolous claim on its own—states should have uniform election rules for all of their citizens—but it affects so few votes that even if the Trump folks won, it would have no effect on the outcome of the state's electoral college vote. For example, Bucks County sent 1,600 voters notices about ballot errors, but it's unclear how many people actually showed up to cast provisional ballots, and in Montgomery County 49 ballots were fixed by voters. 
You're out of free articles
Create an account to unlock 1 more articles