The Sweep: Why Issues Don't Change Votes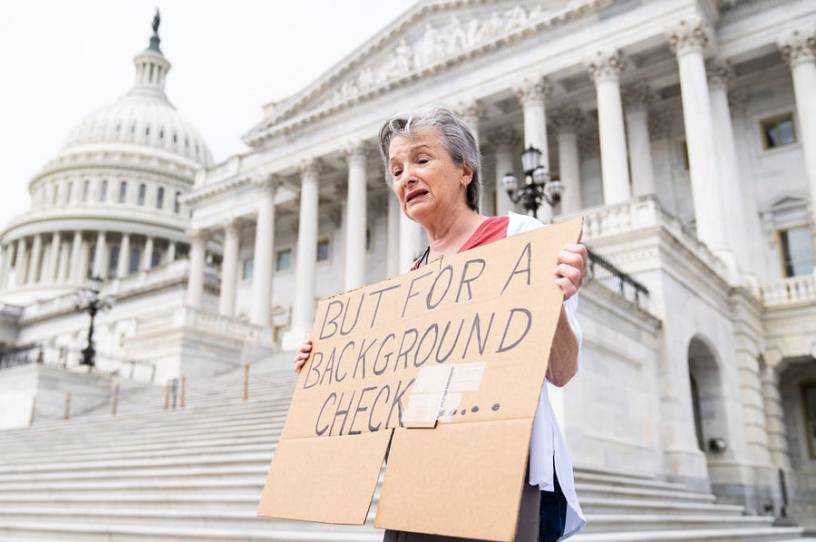 The New York Times asked an intriguing question this week about why gun laws haven't changed. "Expanded background checks routinely receive more than 80 percent or 90 percent support in polling," noted Nate Cohn, "yet gun control legislation usually gets stymied in Washington and Republicans never seem to pay a political price for their opposition." Cohn looked at the results of initiative and referendum results in Maine, California, Washington, and Nevada that were on the ballot in 2016. 
As Cohn pointed out, "Hillary Clinton fared better at the ballot box than expanded background checks in the same states, most on the same day among the same voters." 
The usual theories for America's conservative gun politics do not explain the poor showings. The supporters of the initiatives outspent the all-powerful gun lobby. All manner of voters, not just single-issue voters or politicians, got an equal say. The Senate was not to blame; indeed, the results suggested that a national referendum on background checks would have lost. And while the question on every ballot was different and each campaign fought differently as well, the final results were largely indistinguishable from one another.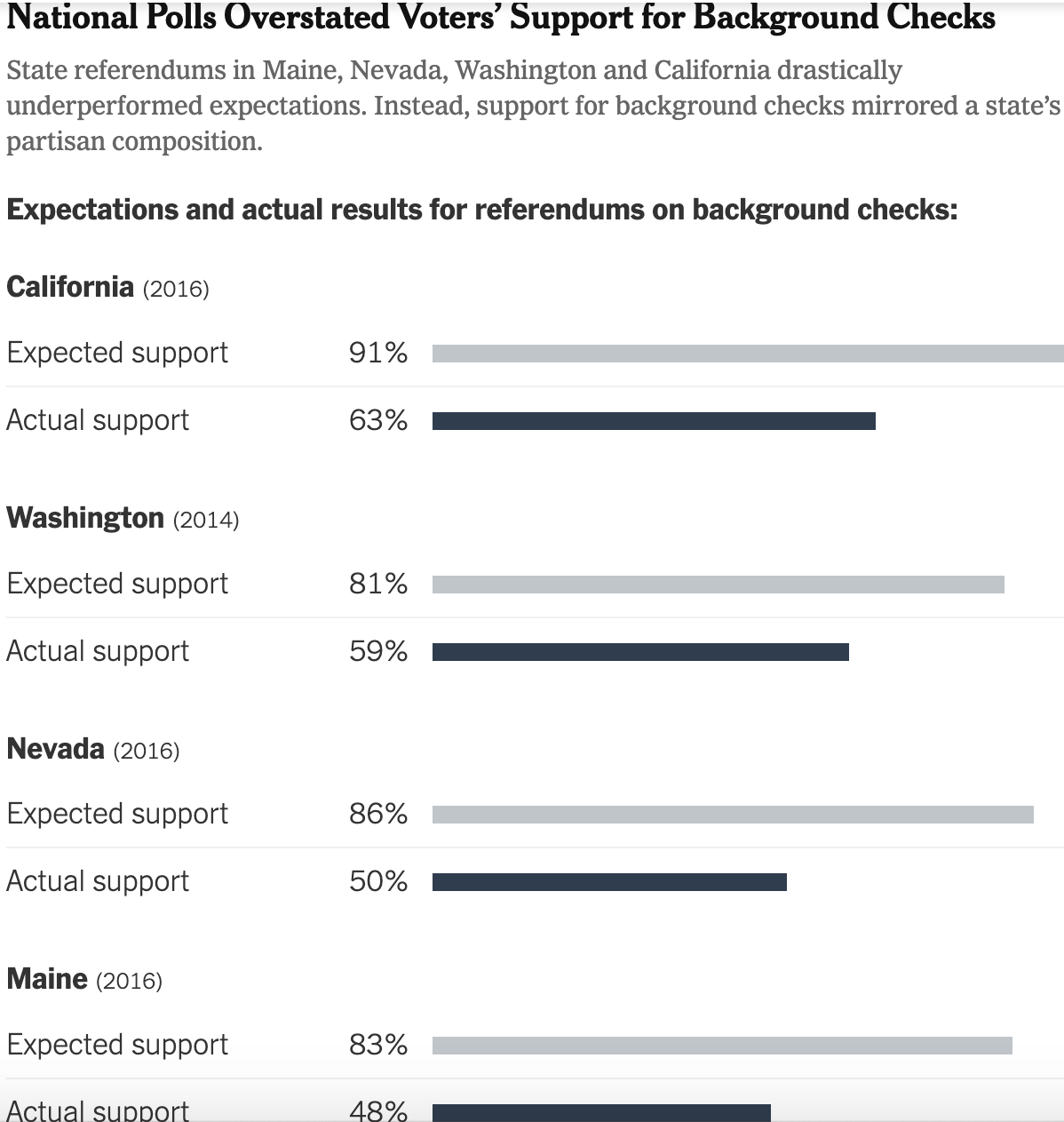 The takeaway is that issue polling itself—which often is shown to favor the preferred policy outcomes of Democrats and progressives—does not translate. And regardless of the reason, as Cohn concluded, "if the public's operational liberalism functions only in an interview with a pollster, not at the ballot box, it may not count for much."
Get every newsletter and all of The Dispatch. Support quality, fact-based journalism.
Start Your Free Trial
ALREADY A PAID SUBSCRIBER? SIGN IN