New Charges, Same Indictment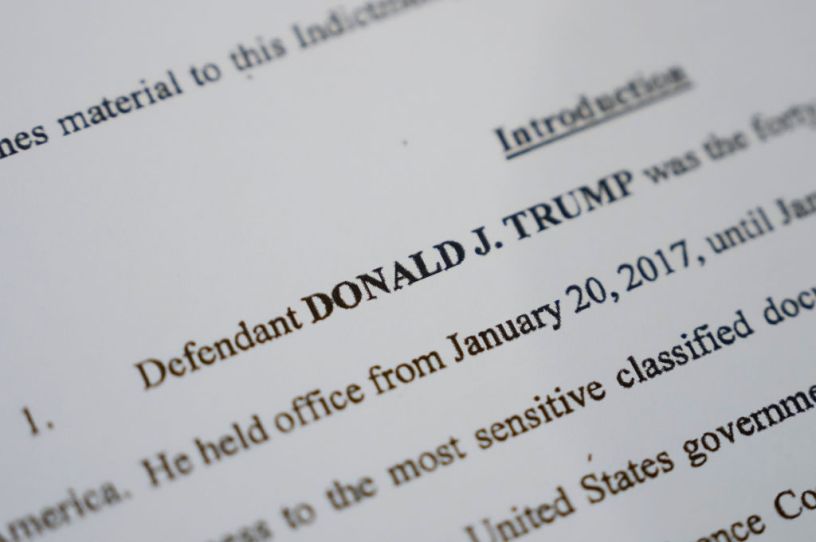 Pages from the unsealed federal indictment of former U.S. President Donald Trump. (Photo Illustration by Drew Angerer/Getty Images)
Welcome to a special edition of The Collision. While it wasn't the indictment we thought was coming down this week, the superseding indictment that came out of Florida late Thursday afternoon is worth a brief walkthrough to see what we learned.
Remember: Donald Trump had previously been charged with 31 counts of unlawfully retaining national security information and six counts of obstruction-related charges. A superseding indictment just means that this week's indictment replaces the previous one, usually by adding new charges or new defendants. In this case, it's both.
Question Time
Mike—the non-lawyer around here—had some questions about what this all means on the legal side, and Sarah happily obliged.
What was added? Carlos De Oliveira, an employee at Mar-a-Lago, was added as a defendant on obstruction charges. Two new charges were added against Trump as well—an additional charge for willfully retaining national security information related to a classified document about Iran, and another obstruction-related charge alleging Trump attempted to have staff delete security footage in June 2022 after receiving the initial subpoena for the footage.